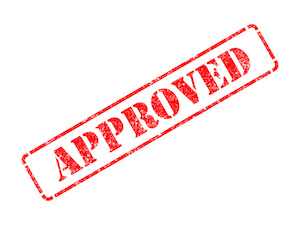 Why is there an "ADA Accepted Seal of Approval"?
At Artistic Touch Dentistry, we realize that information on your oral health can come from a variety of sources. From word of mouth, to infomercials and product placement, to your personal relationship with us, you have many ways of acquiring and synthesizing information on good oral care habits.
You've likely noticed that some products tout the American Dental Association Seal of Approval, but you may be wondering what that means for you. It all stems from a history of advertising and the rising popularity of toothpastes in the early twentieth century. Toothpaste sellers made claims that the pastes could cure all kinds of ailments, and the American Dental Association stepped in to regulate such claims. As the ADA reports, "The first Seal of Acceptance was awarded in 1931. In 1984, President Ronald Reagan gave the Association a certificate of commendation for the outstanding self-regulatory efforts of its Seal program."
Now, more than 300 dental products carry the ADA Seal of Acceptance. These include toothpaste, dental floss, manual and electric toothbrushes and mouth rinse. The process for Seal Approval will be outlined in an upcoming post. For now, rest assured that any product carrying the Seal is making only those claims the ADA has evaluated. If you have questions about dental products, contact Dr. Maryam Brazdo and the team at Artistic Touch Dentistry today.