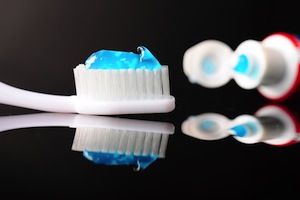 ADA addressing rumors on toothpaste safety
The team at Artistic Touch Dentistry would like to share that the American Dental Association (ADA) has issued a statement in response to concern regarding polyethylene microbeads which are present in some toothpastes, including some brands marked with the ADA Seal of Approval. Crest Pro Health toothpastes, for example, contain the beads in some varieties of their product, prompting consumer concern about potential cancer risk.
Polyethylene microbeads are used primarily in other applications but have also been added to some toothpastes in recent years. The ADA Council on Scientific Affairs states that "clinically relevant dental health studies do not indicate that the Seal should be removed from toothpastes containing polyethylene microbeads."
The council will continue to evaluate scientific evidence on this issue as it becomes available. If the council determines sufficient evidence exists that an ADA Seal-accepted product poses a health risk, then the council has the authority to withdraw the Seal from that product. In the mean time, the ADA maintains that the products can still bear the Seal and are considered safe by the ADA.
You can read the full ADA press statement on polyethylene microbeads here. And if you'd like to learn more about toothpastes without polyethylene microbeads, contact us today!