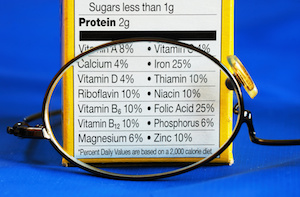 ADA Seal of Approval Requirements
We continue to outline the purpose, requirements, and rationale for the American Dental Association's prestigious Seal of Approval.
When a manufacturer applies for the ADA Seal of Approval, they know they're going to undergo a rigorous process of inspection that takes into account product claims versus consumer benefits. The manufacturer must:
Provide product ingredient lists for review and approval.
Supply clinical or laboratory data on the product's safety, effectiveness, and promotional claims.
Conduct clinical trials
Prove that all parts of the supply chain and manufacturing process assure purity and uniformity of the product, and
Submit all  packaging and labeling for review and approval
When a product bears the ADA Seal of Approval, then, you can rest assured that you're using something scrutinized closely for it's quality, consistency, and claims information.
If you have questions about which dental products to use, you can trust the ADA Seal of Approval or ask your team at Artistic Touch Dentistry directly.