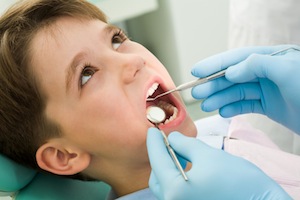 Dental Problems at Age 7
At Artistic Touch Dentistry, Dr. Maryam Brazdo encourages early intervention and parental involvement in helping children develop strong oral hygiene habits. While it's best to bring your child in within 6 months of their first tooth, we understand that some parents wait longer. It's important to remember, however, that Dr. Brazdo is equipped to spot problems early. In many cases, early treatment can stave off potential problems and save you from more expensive treatments later on.
By age 7, dental care becomes exceptionally important. At this age, children begin caring for their permanent adult teeth and the effects of their dental hygiene can have permanent consequences. Age 7 also happens to be an excellent time to spot common problems that may require orthodontic referral. Dr. Brazdo can determine whether your child has crossbites, crowding, protrusion, diastema, or problems associated with an oral habit like thumb-sucking or continued use of a pacifier. Once the problem is identified, treatment options will be presented.
At Artistic Touch Dentistry, we have your child's future in mind and we want to ensure a healthy, confident smile for years to come. Bring your 7 year old to Dr. Brazdo for an evaluation and, if needed, an orthodontic referral. Your child will be on his or her way to a lifetime of smiles and healthy dental habits!