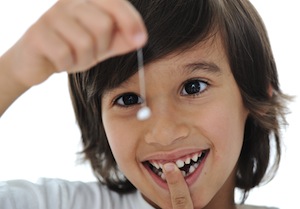 Enjoy The Magic Of The Tooth Fairy
With the holidays right around the corner, we wanted to discuss a topic that every parent will have to decide upon at point or another: the tooth fairy.
Of course the first decision you will have to make is whether or not you want to introduce your child to the whole list of imaginary characters: Santa, the Easter Bunny, the Tooth Fairy, and any other holiday-themed character because these days there are so many. Now if you decide to embrace the inner child in you and pretend the tooth fairy exists, then how do you make it as fun as possible? One of my favorites memories as a child is believing in magic and that magically things occurred. After losing a tooth, which can be painful, I always looked forward to waking up to see what the tooth fairy had left me.
A blog by Stephanie Lynn gives a few ideas on how to channel your inner tooth fairy and really have fun with your children. Try to think of what your child is going to put their tooth in so it's not just under the pillow. You can make a small bag for the tooth and even have your child help you decorate the bag. This way the tooth fairy will easily be able to find what she is looking for! Then they also have something to open up in the morning to see what the tooth fairy left.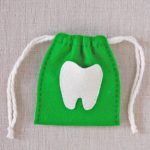 Another way to add magic to this experience is to leave a little glitter in your child's room. The Tooth Fairy Dust will help the little ones see the tooth fairy has made a special visit. The tooth fairy usually leaves her dust behind on the window sill or door way, foot of the bed and of course under the pillow.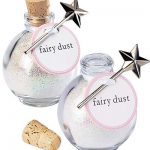 Finally, you can spray paint or paint a dollar bill with glitter so the money seems a little more special. These little details will make for an even more enjoyable experience but also provide long-lasting memories that your children will forever cherish. As they grow up, they will thank you for the time and extra effort you took to make something as awful as losing a tooth to be a great experience. This will also help to foster good feelings towards brushing their teeth daily and visiting the dentist on a regular basis.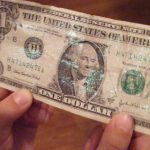 Give our dentists at Artistic Touch Dentistry a call to schedule an appointment for your child so they can learn the importance of great oral hygiene.