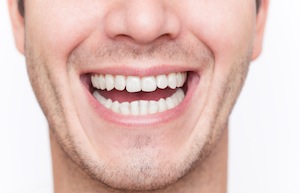 Gum Disease Affects Nearly Half of U.S. Adults
If you are concerned about gum disease then give our dentists a call today to schedule an appointment to see what we can do for you. Health Day reported a new study that found that gum disease affects nearly half of American adults aged 30 and older. According to the American Dental Association, periodontitis is an infection of the gums and a major cause of tooth loss in adults.
Although gum diseases is often painless, Health Day explains the are warning signs that you should be aware of, such as gums that:
Bleed easily
Red
Swollen
Tender
Other signs of gum disease are gums that have pulled away from the teeth or chronic bad breath or bad taste. Periodontal diseases are infections of the gums, which gradually destroy the support of your natural teeth. Dental plaque is the primary cause of gum disease in genetically susceptible individuals. Health Day reported that, "the researchers also found that 64 percent of adults 65 and older in the study had either moderate or severe periodontitis." Daily brushing and flossing will prevent most periodontal diseases. Give our office a call to schedule an appointment with us to ensure that your teeth and gums are healthy.