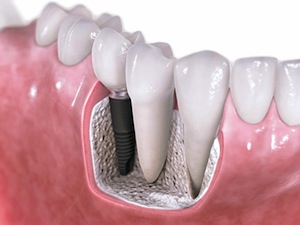 If You're Missing Teeth, We Can Help!
Artistic Touch Dentistry wants you to know that the American Dental Association reported that the average adult between the ages of 20 and 64 has three or more decayed or missing teeth. While this may seem like a scary statistics, there are many options for you to get your smile looking as healthy and flawless as ever.
At Artistic Touch Dentistry we offer dental implants, which are designed to provide a foundation for replacement teeth that look, feel, and function the way your natural teeth do. Even if you have lost a few teeth you are still able to eat anything you want and smile with confidence. We know how important your smile is to you, which is why we offer this treatment so you can rediscover the comfort and confidence to eat, speak, laugh, and enjoy life.
The implants are tiny titanium posts, which are placed into the jawbone where teeth are missing. The bone bonds with the titanium, creating a strong foundation for artificial teeth. In addition, dental implants can help preserve facial structure, preventing the bone deterioration, which occurs when teeth are missing. If you are looking for dental implants then give our us a call today to schedule an appointment.