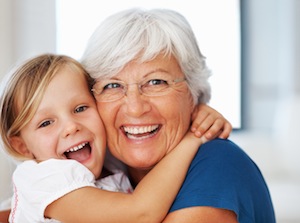 Let Dental Implants Change Your Life
We are available to assist you with dental implants if you have lost one or more of your teeth. Dental implants are connected with your gum tissues and the underlying bone in the mouth and these dental implants provide a strong foundation for fixed (permanent) or removable replacement teeth that are made to match your natural teeth and function like them too! There are many benefits to dental implants, such as:
Improved appearance
Improved speech
Improved comfort
Easier eating
Improved self-esteem
Improved oral health
Durability
Convenience
The implants are tiny titanium posts which are placed into the jawbone where teeth are missing. The bone bonds with the titanium, creating a strong foundation for artificial teeth. In addition, dental implants can help preserve facial structure, preventing the bone deterioration which occurs when teeth are missing.
We will also match the color of the new teeth to your natural teeth. Because the implant is secured within the jawbone, the replacement teeth look, feel, and function just like your own natural teeth. You will no longer have to worry about what you eat; you can smile with confidence and worry no more with dental implants. If you are interested in dental implants then give our staff at Artistic Touch Dentistry a call to schedule an appointment today.