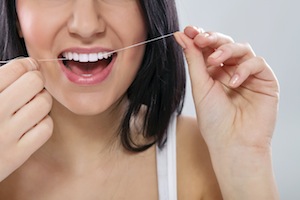 Preventing dental pain and decay
The primary cause of gum disease is the buildup of dental plaque on sensitive areas of the gum surrounding the teeth. Daily brushing and flossing can interrupt this buildup of dental plaque and disrupt the progression of gum disease.
Since plaque is constantly forming on teeth, daily tooth brushing is essential for the prevention of periodontal disease. Adults over age 35 lose more teeth to gum diseases than from cavities, and we're in the business of preventing both!
These factors associated with periodontal disease include the following:
Smoking
Excessive alcohol consumption
Diabetes
Unhealthy stress levels
Poor nutrition
Clenching or grinding teeth, and
Certain medications
If you share any of these risk factors, the basics of brushing, flossing, and biannual cleanings are essential to preserve your teeth and your natural smile. Call the team at Artistic Touch Dentistry for your next appointment!