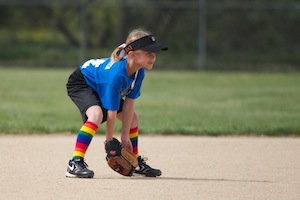 Take Precautions To Avoid Tooth And Mouth Injuries
Playing sports is a great part of watching your child grow up, but when accidents occur our Artistic Touch Dentistry wants you to be prepared. Colgate reported that, "dentists estimate that between 13% and 39% of dental injuries occur while playing sports. About 80% of all dental injuries affect at least one of the front teeth. Damage to the tongue or cheek is common, too."
So what do you do when you encounter a sports injury related to the mouth or teeth? Don't panic! Even if your child has had a tooth knocked out, it can often be saved if you go to the dentist quickly enough. Also, minor chips and cracks can definitely be repaired.  Dentists use tooth-colored materials that are nearly as strong as the original tooth.
But in order for your child to avoid this pain if possible, it's best to take basic precautions to keep their teeth intact. If possible in the sport, have them wear a helmet or mouth guard to protect your child's teeth. A helmet is a must for activities that involve speed or impact. These include football, hockey, skating and bike riding. The helmet should fit correctly. It should also be appropriate for the sport you are playing.
"Wearing a mouth guard is one of the best ways to prevent injury to their teeth, tongue and lips. A custom-fit mouth guard from your dentist is recommended. This type of mouth guard usually fits better than a ready-made one (found in sporting-goods stores). That means it may protect their teeth better," the professionals at Colgate advise.
So when your child decides they want to start engaging in sporting activities then make sure you take all the steps to ensure that your child is protected in the event of an accident. Call us at Artistic Touch Dentistry today to learn more about what you can do to keep your child's teeth from harm!