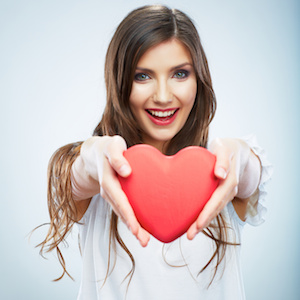 The Effects of Poor Dental Hygiene on Your Body: Heart Disease
Today we continue with part 4 of our series on how dental hygiene affects your overall health. We all know brushing and flossing are good for the teeth, but do you know how important good dental care is to your health at large? Dr. Maryam Brazdo and her team at Artistic Touch Dentistry aren't just concerned with your mouth; we want you to experience total health!
People with periodontal disease are twice as likely to develop heart disease and arterial narrowing as a result of periodontal bacteria and plaque entering the bloodstream through the gums. In fact, some studies have indicated that the presence of periodontal disease, cavities, and missing teeth are as predictive of heart disease as cholesterol levels. That means that in order to keep your heart healthy, you have to keep your mouth healthy too.
Dr. Brazdo is your dentist for proper tooth care education and periodontal disease prevention. Stay tuned for additional ways dental hygiene affects health as we continue the series. With a proper oral care regimen and regular prophylaxis, your heart can remain healthy for many years to come!