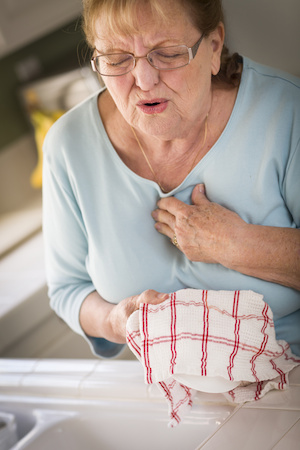 The Effects of Poor Dental Hygiene on Your Body: Respiratory Function
Today we bring you part six in our series on how dental hygiene affects your overall health. Today's topic is respiratory function, and at Artistic Touch Dentistry, we want to be sure you're breathing easy!
Impaired respiratory function isn't just an inconvenience–it could mean life or death! The ability to breathe deeply and freely is a hallmark of good health, and poor oral hygiene can strip this ability away. Bacteria from periodontal disease can travel through the bloodstream and enter the respiratory tract and aggravate respiratory systems, particularly for people who already have impaired respiratory function. If you find yourself gasping for air, you may want to consider periodontal disease as one of the possible causes.
Dr. Maryam Brazdo is your dentist to prevent periodontal disease through regular cleanings and oral exams. Call our team at Artistic Touch Dentistry to find out how we can preserve your respiratory function through strengthened oral care.