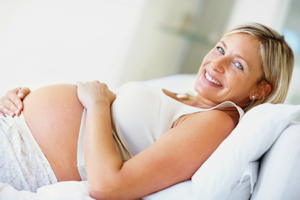 What Are Pregnancy Tumors?
We want you to take every precaution when it comes to your oral health during your pregnancy. Over the nine months of your pregnancy, you will experience many changes and some of these changes will deal with your oral health.
The American Dental Association explains that, "in some women, overgrowths of tissue called "pregnancy tumors" appear on the gums, most often during the second trimester."
The good news about these "pregnancy tumors" is that they are non-cancerous growths that can be found between the teeth and are usually related to excess plaque. "They bleed easily and have a red, raw-looking raspberry-like appearance. They usually disappear after your baby is born, but if you are concerned, talk to your dentist about removing them," the ADA explains.
If you notice pregnancy tumors or any other changes in your mouth during pregnancy, make sure to give our Melbourne, Florida dentists a call today to schedule an appointment at Artistic Touch Dentistry.