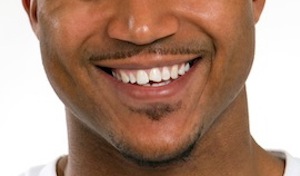 What Is Dental Bonding Good For?
When you are looking for dental bonding then contact our Melbourne, Florida dentists at Artistic Touch Dentistry. Bonding is an alternative to veneers, and can be used as a restorative procedure for teeth that are chipped, cracked, discolored or misarranged. Dental bonding helps restore your teeth so they look new again without causing too much damage to your budget.
Everyday Health explains that our Melbourne, Florida dentists, "will first apply a gentle phosphoric acid to the surface of your teeth, which etches and roughens the surface to help the bonding material stay in place. This process doesn't hurt. The putty-like bonding material is then placed on the tooth's surface, shaped, and sculpted. A special light is used to help the material harden and set. Finally, the composite is polished and buffed for a smooth finish."
Dental bonding is a good choice when you have minor cosmetic dentistry issues, such as a cracked or discolored tooth, a gap between your teeth, or silver fillings that show when you smile — dental bonding may help. It can also be used to reshape of recontour your teeth.
If you ever need dental bonding to fix small cosmetic issues with your teeth then call our doctors at Artistic Touch Dentistry and schedule an appointment today!