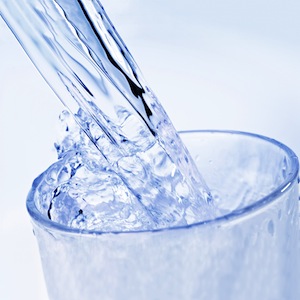 What You Need To Know About Water Fluoridation
Artistic Touch Dentistry wants to discuss with you the benefits of fluoride and what you need to know about water fluoridation. Fluoride is a naturally occurring mineral that strengthens tooth enamel and helps prevent dental cavities.
Fluoride is found in nearly all naturally occurring water sources but the levels are usually too low to prevent tooth decay. The American Dental Association reported that about 70 years ago, scientists began to test whether adjusting the fluoride concentration in the water supply would benefit the overall oral hygiene of communities. In 1945, fluoride was first added to the water supply in the city of Grand Rapids, Michigan.
Currently, more than 204 million people in the United States live in communities with fluoride in their water, according to the Center for Disease Control  (CDC.). Studies show that fluoridation reduces tooth decay by about 25 percent, and the CDC named water fluoridation one of the Ten Greatest Public Health Inventions of the 20th Century. However, sources of fluoride have increased in the past 50 years to include dental products such as toothpaste and mouth rinses, prescription fluoride supplements, and professionally applied fluoride products like varnish and gels. In 2010, the U.S. Department of Health and Human Services and the U.S. Environmental Protection Agency lowered their recommendation of the fluoride level in drinking water to 0.7 milligrams per liter of water. Their previous recommendation had been a range of 0.7 to 1.2 milligrams.
According to the American Dental Association, the current recommendation for fluoride should provide an effective level of the mineral that will continue to reduce tooth decay in children and adults, while also minimizing the rate of dental fluorosis. If you have concerns about fluoridation and dental fluorosis, feel free to schedule an appointment with Dr. Maryam Brazdo or Dr. Janice Wahl. Give Artistic Touch Dentistry a call today to schedule an appointment with our expert dentists.