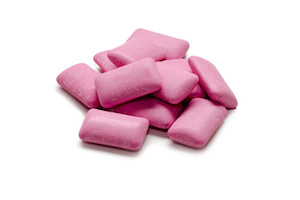 Xylitol is sweet news for your teeth
Proper oral care and total body wellness are inextricably linked. At Artistic Touch Dentistry, we know that healthy eating is also a major of focus of many patients' lifestyles. And Xylitol, an artificial sweetener, may be one way to ensure both healthy teeth and a slimmer waistline. Due to its alkaline nature, Xylitol has been shown to have an antibacterial effect and the ability to aid in the re-mineralization of decayed areas. Xylitol has been found to be diabetic friendly with 33% fewer calories and a slower absorption rate than sugar and has even been shown to lower the rate of ear infections in children.
Xylitol is available in food products and in chewing gum. Chewing gum with Xylitol is one way to keep the teeth clean and healthy without adding calories with a sweet treat. If you have concerns about health of your mouth and products that may improve oral care, contact Artistic Touch Dentistry today!