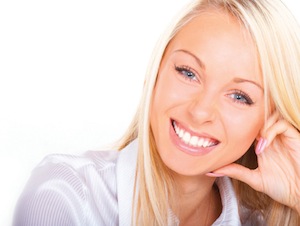 Your Smile Is Valuable
If you are looking for teeth whitening then give our staff at Artistic Touch Dentistry a call today. Having a beautiful smile may be even easier than you think. Many people achieve the look they've been dreaming of with our simple "bleaching" procedure.
The American Academy of Cosmetic Dentistry says, "your smile creates an immediate, subconscious, visual impact on people you meet. A brighter smile gives the impression of youth, vitality, radiant health, happiness, and warmth. A bright smile is perceived as a healthy smile." The AACD also shared a few statistics to show that we place a high value on our smiles:
Statistics reveal that we place a high value on our smiles. According to an American Academy of Cosmetic Dentistry survey.
Virtually all adults (99.7%) believe a smile is an important social asset. 96% of adults believe an attractive smile makes a person more appealing to members of the opposite sex.
Three-quarters (74%) of adults feel an unattractive smile can hurt a person's chance for career success.
And when respondents were asked, "What would you like to improve most about your smile?" The most common response was: Whiter & brighter teeth. If you are not happy with your smile, teeth whitening may be a good first step.
Dental bleaching can be used to correct tooth discoloration. Discolorations can be caused by staining, aging, or chemical damage to teeth. Using the latest in bleaching technology, we can offer a safe method for creating a beautiful "brilliant" smile. When you are looking to brighten your smile then give us a call at Artistic Touch Dentistry to schedule an appointment.