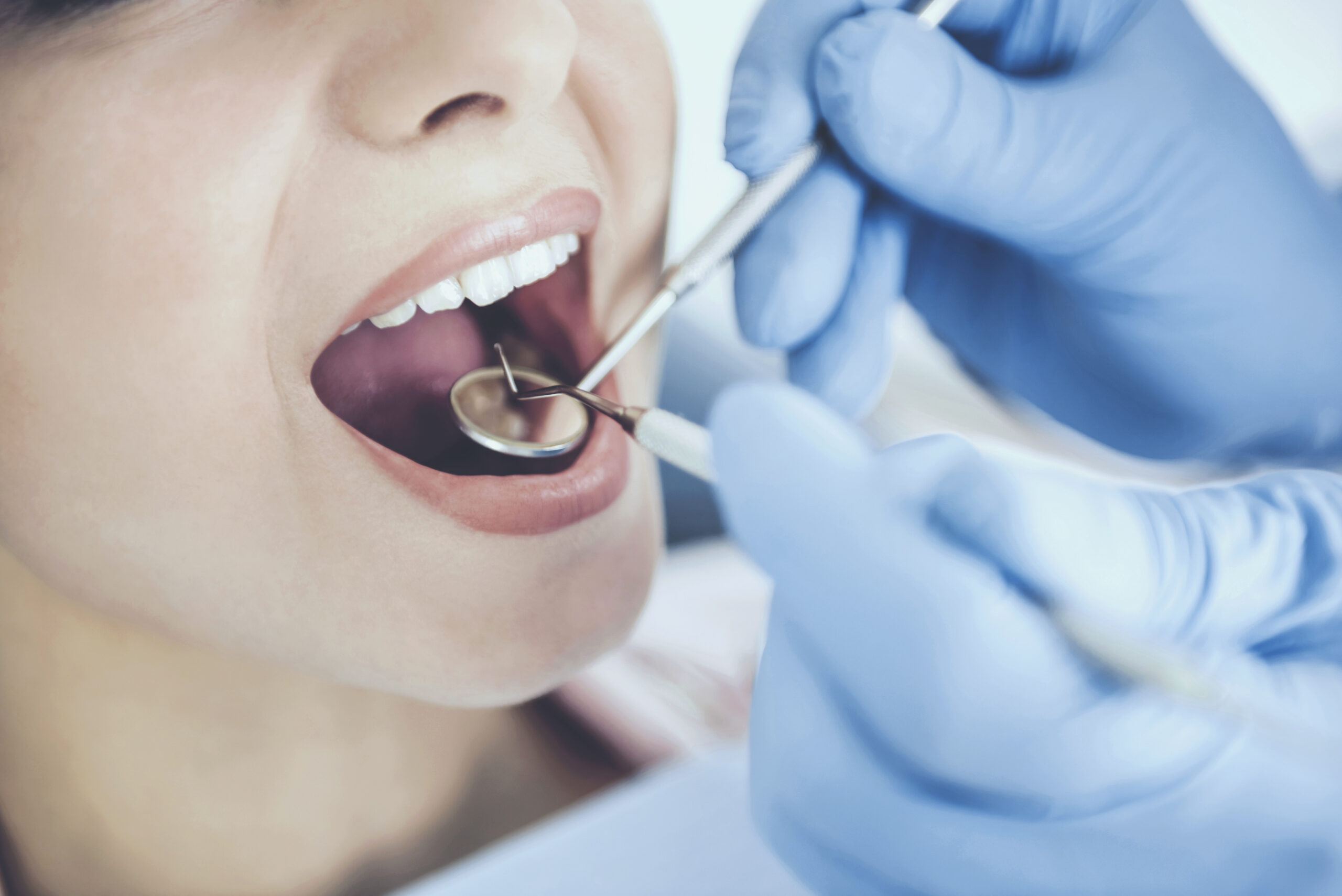 What Is a Dental Hygienist?
Dental hygienists work side-by-side with dentists to provide patients with preventative oral care. These licensed dental professionals are registered with a dental association or regulatory body and are an integral part of a dental team. In celebration of National Dental Hygienist Week in the month of April, we'd like to discuss exactly what a dental hygienist is and why these professionals play a vital role in patient health and wellbeing.
What Exactly Is a Dental Hygienist?
A dental hygienist is a type of oral health professional responsible for preventing and treating a range of oral health conditions. Most of the work dental hygienists perform is done independently with general supervision from a licensed dentist. Most dentists have hygienists on their team to delegate some of the responsibilities and free up time to allow the dentist to perform more advanced procedures. Additionally, they typically perform preventive procedures such as dental teeth cleaning and oral exams.
What Does One Do?
Dental hygienists work directly with patients to enhance their dental health and wellbeing. Hygienists take on many key responsibilities, starting with patient research. Before performing any dental work, a dental hygienist will review a patient's health history to assess their oral health risks, understand any changes in allergies, or prescription medications and to prevent medical emergencies. Your Melbourne, FL dentist needs to know if you have any medical conditions and what previous dental work you've had done.
Screenings
Hygienists will also screen patients for oral health disease and tooth decay. A hygienist will take time to examine the patient's mouth, neck, and head to look for possible signs of infection, disease, or trauma. A patient screening may also consist of an oral cancer screening in which the hygienist checks for signs of oral cancer, such as lip sores that do not heal or reddish patches inside the mouth.
Cleanings
One of the most familiar services that dental hygienists perform is teeth cleanings. Hygienists use a variety of tools to remove stubborn plaque, tartar, and stains from the teeth. Regular teeth cleanings not only result in a brighter smile, but can also help prevent cavities and tooth loss. A hygienist may also take dental X-rays to get a more in-depth look at the tooth structure to identify problems in the early stages.
Education
Dental hygienists take a preventive approach to oral care by educating patients on how to properly care for their teeth and gums. They often take the time to teach patients of all ages good dental hygiene and the importance of proper nutrition for teeth health. They may also make recommendations to help patients choose toothbrushes, toothpaste, and other oral health care devices and products.
Treatments
Depending on the condition of the patient's teeth and their level of risk for decay, a dental hygienist may recommend further treatment. Preventive treatments such as sealant and fluoride applications can help protect the teeth from cavities between dentist appointments. Treatments like fluoride also help strengthen the teeth and can reverse early decay. Sealants are often used on the chewing surfaces of the back teeth. They create a barrier that blocks out food and bacteria. Thus, warding off tooth decay.
Contact Our Melbourne, Florida Dentist Office
Regular dental exams and cleanings are essential for maintaining good oral health. Ideally, you should visit with your dental hygienist at least every six to 12 months to have your teeth professionally cleaned and to check for signs of early decay or other health problems. These appointments are also a great time to address concerns or ask any questions you may have about your dental health. Need an appointment? Contact our friendly dental team at Artistic Touch Dentistry today.