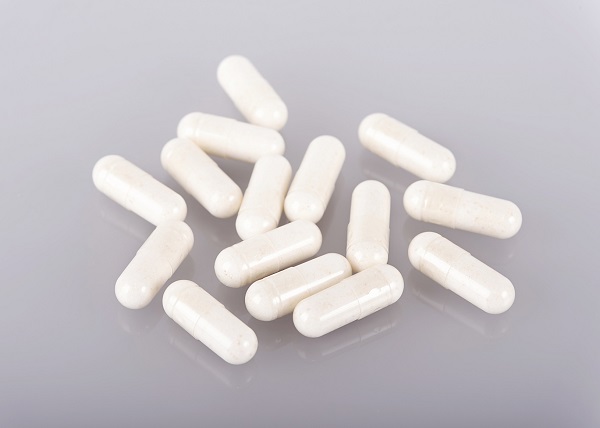 A Probiotic for Cavity Prevention
We spend a lot of time here on our blog talking about good bacteria and bad bacteria in our mouths. Bad bacteria causes cavities and gum disease, while the good bacteria breaks down that bad bacteria keeping our smiles decay and disease free. What determines how much bad or good bacteria a person has in their mouth is a question that scientists at the University of Florida asked themselves when they set out to better understand the pH of the human mouth. What they found is that in the very near future a probiotic could be used to help prevent cavities and gum disease.
Probiotics are most well known as supplements of enzymes and bacteria that are taken orally to help people with digestive issues. They also come in the form of live, active cultures found in yogurt, fermented foods like kimchi and sauerkraut, and beverages like kombucha tea and kefir. The live bacteria in these foods help the good bacteria in the gut break down foods to relieve gas, bloating, and other digestive issues.
The Research
The research that lead to the possible application of probiotics for cavity-prone patients started with a discovery in pH. Researchers at the University of Florida College of Dentistry, the very same university that brought you the fabulous Dr. Brazdo, know that imbalanced pH allows bacteria to proliferate and cause cavities by creating an acidic environment. They started with the understanding that 91 percent of adults aged 20-64 are afflicted with dental caries, and that a neutral pH is essential for the prevention of cavities. They then set out to understand what causes pH in the mouth.
Acid causes dental caries and is fed by sugar. Brushing and flossing remove this bacteria preventing excessive amounts of bacteria, in the form of plaque and tartar, to thrive and create more acid which decays the tooth structure. Two acidic compounds that everyone excretes from their mouths, urea, and arginine, must be broken down to achieve a neutral pH. The authors of this study knew that people with fewer or no cavities had more good bacteria in their mouths breaking down these compounds, especially arginine, than people who suffer from frequent cavities.
To find out what bacteria best breaks down arginine they took 2,000 samples of dental plaque and characterized 54 bacteria that successfully broke down arginine. Only one of these bacteria exhibited all the properties needed to potentially be used as a cavity-preventing probiotic. It was called A12.
The researchers confirmed that people with high levels of A12 had fewer cavities and that measuring A12 in patients could be used as a measurement for cavity risk.
A12: A Probiotic
A12 was a previously unidentified strain of Streptococcus. But, the researchers found that not only was this bacteria particularly phenomenal at metabolizing the acidic bacteria arginine, it also kills and hinders Streptococcus mutans. S.mutans is an especially harmful bacteria that makes the biofilms that cause plaque, tartar, and cavities. In their research A12 killed most of the S.mutans, and the amount of it that wasn't killed was disrupted from causing disease because of the good bacteria.
Further, they found that when A12 and S.mutans are growing together in the mouth, the ability of the S.mutans to develop properly and create biofilm and plaque was also disrupted. Because they have isolated this bacterium and identified how successful it is at combating S.mutans, the possibility of it becoming an oral probiotic is not far off. The idea would be to implant the A12 probiotic into a healthy child or adult, and the beneficial A12 would do its job to help prevent bacteria by neutralizing the pH in the mouth. Manufacturing this bacteria has not yet begun, however, we are excited to follow this story and see if future patients may be able to benefit from probiotic cavity prevention.
Making sure there is a healthy pH balance in your mouth is also attainable without probiotics. By brushing your teeth twice daily and flossing once a night you can remove the harmful bacteria S.mutan and disrupt it from creating acidic biofilms on your teeth. You can also schedule an appointment at your Melbourne, FL dentist, Artististic Touch Dentistry, to have a professional cleaning where Dr. Brazdo will remove all the hard-to-reach, cavity-causing plaque and tartar from your teeth and gums. If you have questions about how you can prevent cavities today, give us a call. In the meantime, we'll be following the research on the newest technologies in cavity prevention to share with our patients.