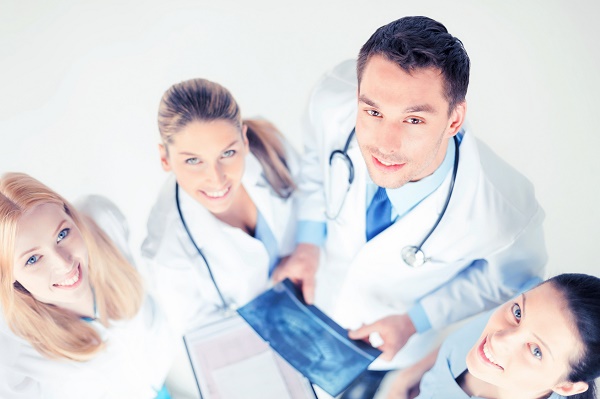 Why Dental Associations Matter
As you peruse our website, or that of any other dentist, you will often see that most dentists are members of certain associations. We all know that dentists must graduate from an accredited program to achieve a doctoral degree and begin practicing dentistry, but what are all these associations for – and what do they mean for you, the patient?
What Are Associations?
Most professions have associations. These organizations aim to advocate, engage, and promote knowledge about a specific industry. For dentists, associations are very important because they provide an objective place where dentists can meet, learn, and provide valuable information to their patients and colleagues. One of the most well known, and largest dental association is the American Dental Association.
The American Dental Association, or the ADA was founded in 1859. It currently boasts a membership of 161,000 dentists. Since its inception it has been a not-for-profit organization that prides itself on being patient-centered, science-based, and ethically-driven. Associations often provide their members with exclusive publications and continuing education opportunities so that they can stay on the forefront of dental technology and provide their patients with the best possible care. The ADA is special in that it funds dental research that promotes the advancement of dentistry in America. It is also and also provides rigorous standards for which thousands of products are tested every year. To earn an ADA seal of approval is no small thing. The testing that goes into an ADA Seal ensure that the product is safe, effective, and can help keep people who use it in solid dental health if used correctly.  The ADA is also one of the most effective lobbyists in Washington. On behalf of dentists, their patients, and the science of dentistry they lobby to ensure laws that would hurt dental practices and the oral health of America aren't passed, and laws that will enable the further of the science are considered by our lawmaking bodies.
Why Dentists Choose Associations
Dentists choose to be a part of certain associations so that they can become affiliated with dental excellence. If you are an ADA member it gives you credibility as a practitioner. It shows your patients and potential patients that you hold yourself to high standards. It also shows that you are knowledgeable about the newest dental research and are continuing your education to provide your patients with the most up-to-date and effective dentistry available.  Associations also give dentists a way to connect with one another in more focused ways. For example Dr. Brazdo is a member of the Florida Dental Association, Central Florida District Association, and the Brevard County Dental Society. These associations enable her to be a part of the discussion about local dentistry issues that may affect her practice and her patients.
Dentists choose to become members of associations so that they can provide their patients with top-notch care by continuously communicating with like-minded practitioners. They want to have a voice in how the the future of dentistry is molded in their communities, state, and country. An association membership means that they will be on the cutting-edge of dental research and have reliable resources to pass onto their patients if they have questions about anything from home care to the materials used in dental fillings.
Associations also help dentists by creating a solid network of practitioners who can rely on one another for advice. They bring together dentists of every practice so that they can form bonds and feel comfortable issuing referrals when a patient's needs outreach the scope of a particular practice. The dentist will be comfortable sending their patient to an orthodontist or oral surgeon who shares the same values and is a member of the same associations to provide their patients with high-quality care.
If you have ever wondered why your dentist cares so much about the associations she is a member of, just ask. She will let you know that the impact her membership has on your dental care is far reaching and informs her decisions of what instruments to use and which products to recommend to you. Go ahead, ask your Melbourne, Florida dentist about her which associations she supports at your next check up.