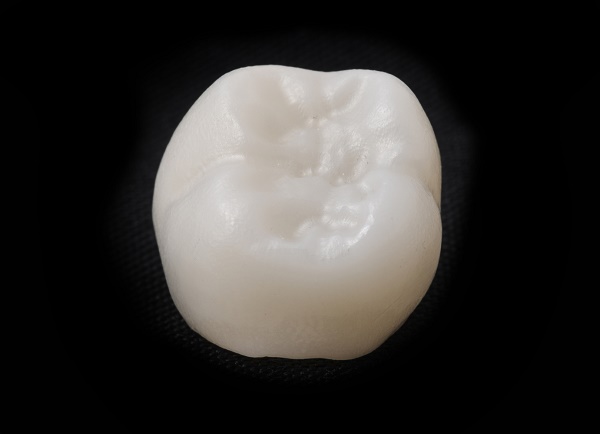 Five Amazing Facts About Crowns
Crowns are one of the most versatile dental restorations available. Many people utilize these highly functioning pieces of dental technology every day, but not many know all there is to know about them. Dr. Brazdo places hundreds of crowns on her patients every year. Her skilled hand and artistic touch enables her to create dentistry that is undetectable yet superior in function. While there are many things to know about crowns, here are the top five you won't want to forget.
1) Crowns are Used to Fix Nearly Every Dental Disaster
Crowns are the most versatile dental restoration because they can be utilized to fix nearly every dental disaster. Because crowns are – at their simplest definition – a single prosthetic tooth, they can be used for many purposes. If your tooth is broken beyond repair, Dr. Brazdo can bond a crown to it to restore function and aesthetics. Your Melbourne, Florida dentist also uses crowns to cover cracked, discolored, and misshapen teeth. Another way this versatile technology is utilized in dental practices around the globe is to cap dental implants and to secure fixed bridges to abutment teeth.  
2) Crowns Are Custom Made for Each Patient
Your Melbourne, Florida dentist does not have a drawer full crowns she must sift through and hope to find the right one. Dental crowns are custom made restorations that Dr. Brazdo meticulously crafts by hand. She creates them to match the shape and shade of the tooth she is covering or replacing. It takes two appointments to ready the tooth and place the final crown. At your first appointment, Dr. Brazdo will clean and shape the existing tooth so that the final crown will fit perfectly on top. At this point your Melbourne, Florida dentist will craft the perfect crown and send it to a lab where it will be created with high-quality materials. Once it is finished you will come in for another appointment where Dr. Brazdo will place and securely bond the tooth where it will say for more than a decade with the proper care.
3)  Crowns Are Just As Strong as Natural Teeth
Because crowns are built to replace broken,damaged, and missing teeth, they must be strong enough to stand up to the force exerted on them every day. They are made from porcelain, porcelain fused to metal, resin, and even ceramic. These materials are chosen for dental crowns because they can stand up to bite force and daily wear and tear. While they are not impervious to breakage due to trauma, they will never become decayed and with proper care and will last you a lifetime, just like your natural teeth.
4) Crowns Can Improve the Look Of Your Smile
Crowns are not only designed to restore function to your mouth after you've lost, cracked, or broken a tooth, they are also designed to restore the look of your smile. When you have a crown custom made at your Melbourne, Florida dental practice, precision will be used to ensure that the crown matches the shade and shape of your natural teeth. Crowns are not only used to repair damage, they can also be used to cover and simply restore aesthetics of teeth that are misshapen, and discolored. A crown can be fitted to ensure your smile is gleaming and strong as ever.
5) The First Crowns Were Made Out of Gold
The practice of making crowns dates back 4,000 years. In the fourteenth and fifteenth centuries the people of the island Luzon in the Philippines used gold caps to beautify their smiles and to fortify their broken teeth. Over the following years, the use of gold alloys continued to created early and even modern day dental crowns. Now we fix porcelain or ceramic over the top of these alloys to mimic the look of a natural tooth.
If you have experienced dental trauma chances are a crown is in your future. If you have questions about crowns, and your options for treatment, don't' hesitate to ask your Melbourne, Florida dentist. Dr. Brazdo creates and places crowns every week. If you do need a crown, she can educate you on how to care for your crowns so they can keep improving your smile for a lifetime.