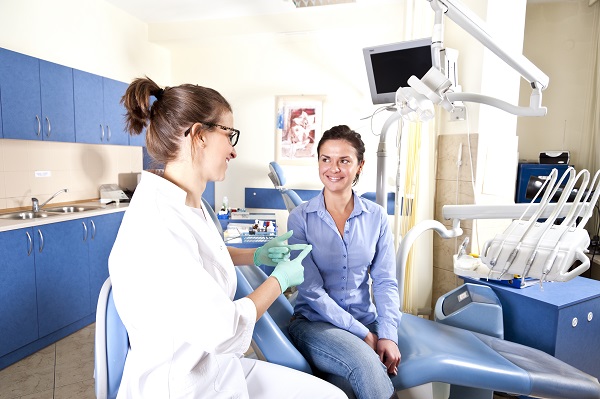 How to Choose the Best Dentist
Finding a dentist that you trust with your oral health can seem like a daunting task. Especially in Melbourne, Florida where there are many dentists to choose from. However, oral health is an extremely important aspect to your overall health, and choosing the right dentist is one of the most important things you can do. When making your important decision of which dentist you will choose as an ally in oral health, here are a few things to consider.
An Ally
One of the main reasons why people avoid scheduling regular cleanings is because they worry that their dentist is going to scold them for not flossing and demean them for the state of their oral health. We understand that that can be a huge deterrent, nobody wants a curmudgeon poking around in their mouth. When you choose a dentist, make sure you vet your options and choose someone you feel comfortable with. If you feel like you would invite your dentist over for dinner, you know you've picked a good one. Dentists are supposed to be allies in dental health. The perfect dentist will help you understand why daily oral health is so important and encourage you to do your best to prevent tooth decay and gum disease. Choose a dentist who you will look forward to seeing twice every year.
Education and Experience
With so many dentists to choose from, it is important that you choose one that will be able to take care of all your specific dental needs. If you are in need of just one service like braces, or a wide range of services, such as routine check-ups, possible cavity filling, tooth whitening services, or maybe even the placement of an implant, it is important that the dentist you choose can check the boxes most important to you. Experience in the dental field and an ongoing commitment to education of new techniques and dental science helps ensure that your dentist will be up-to-date and proving the best procedures to the highest standards possible.
Understanding
Along with choosing a dentist whom you can call an ally, is choosing one that will understand your needs, fears, and expectations. If you have misgivings about the dentist, are afraid of needles, or would really just like to listen to some soft music while having your teeth cleaned, it's important that you choose a dentist who understands your trepidation and can work to help to minimize your fears by maximizing your comfort level. Asking a dentist what they can do for you is extremely important especially if you have a touch of dentaphobia. A dentist who understands where you're coming from can help you create and maintain a smile that you will treasure your entire life.
Commitment
Choosing a dentist who is committed to your oral health and doesn't just treat you like a number, will encourage you to take charge of your routine. Part of being comfortable and choosing the right dentist for you and your family is choosing one who doesn't treat you like a chart on the wall. A dentist who is committed to your dental health will be up to date on the newest technological applications and know which ones could benefit your routine. You will be happy to make your appointment and reaffirm your choice every time you walk into the office and are greeted by the staff.  If you have found a dentist whose commitment to your smile inspires you to wind up that floss every evening, you have something special and have chosen the best dentist for you.
The Artistic Touch
We know that you have many choices in Melbourne, Florida when choosing a dentist. We love our patients. As a small practice we are able to make you as comfortable as possible with headphones for dental cleanings, relaxing chairs and an understanding that some people need an artistic touch to get them excited about coming to the dentist. Dr. Brazdo has many years of experience in the dental field and continues not only her education but the educations of her assistants and hygienists to ensure her patients are receiving the best care possible. Her years of experience have also taught her that being a dentist is much more than just cleaning teeth and filling cavities, it's connecting with your patients and inspiring them to take charge of their oral health. If you are searching for the best dentist in Melbourne, FL, stop on by Artistic Touch Dentistry and see for yourself what a "Dental Home" really means.