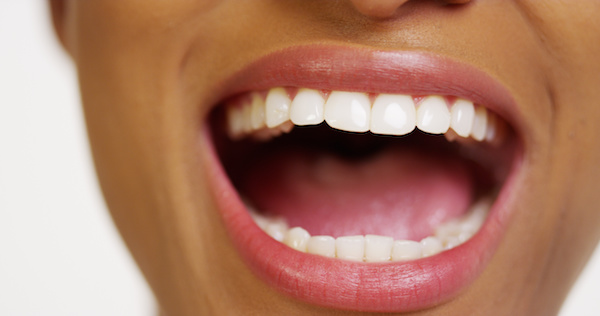 Oral Cancer Awareness Month
The month of April is Oral Cancer Awareness Month, and the Artistic Touch Dentistry team wants to help patients learn more about what oral cancer is and why it's so important to be more aware of it. Unfortunately, oral cancer is very common, yet very few people know much about it. Oral Cancer Awareness Month is dedicated to changing that.
How Common is Oral Cancer?
Oral cancer is so common now that 132 people are diagnosed with it in the United States alone every day. On average, one person dies from oral cancer every hour. While it can be fatal, early diagnosis and prompt treatment once the diagnosis is made can make all the difference. The death toll connected to oral cancer is so high because many people don't get regular oral cancer screenings — and this means that most cases of the disease don't get discovered until it's too late to treat it effectively. There are two things that you can do to avoid this: First, get regular oral cancer screenings at your dentist. Second, be aware of what oral cancer looks and feels like so you can immediately recognize warnings and seek help from your dentist.
Your Oral Cancer Screening
Your oral cancer screenings can be added to your regular dental exam, which means that you'll typically be screened one to two times per year based on your dentist's recommendations. The oral cancer screening only takes around five extra minutes. During this screening, your dentist will check your lips, inner mouth, throat, and all surrounding areas thoroughly to look for problem signs like asymmetry, swelling, wounds, or lumps. The examination isn't painful in any way. This quick exam can literally be a life-saver because it can allow your dentist to find oral cancer when it's still in its earliest stages when it's the most treatable.
Are You at Risk For Oral Cancer?
The biggest risk factor for oral cancer is tobacco use, whether it's smoked or chewed. People who are heavy drinkers have a higher risk for oral cancer, especially if they also use tobacco. Although the majority of oral cancer diagnoses occur in people age 50 and up, a rapidly growing amount of younger people are being diagnosed with it as well. A sexually transmitted disease, the HPV virus — specifically HPV16 — is the main reason for the increase in oral cancer among younger individuals, even if they're otherwise healthy.
The risk factors for oral cancer can be controlled. Smoking, drinking, and unprotected sex with multiple partners can all be stopped or at least greatly reduced with a goal of stopping completely to lower your risk if you're in any of these categories.
The Signs of Oral Cancer: Symptoms to Know About
Although you may have regular oral cancer screenings, it's also smart to be aware of the signs of oral cancer. Here are the symptoms that you should be aware of.
Ulcers in and around the mouth that don't heal in 2-3 weeks or less

Persistent colored patches in your mouth — these can be red, white, or even black

Pain while swallowing

The feeling of always having a lump in your throat while you're trying to swallow

Swollen tonsils

Mouth pain when you chew

A change in your voice, for example, becoming suddenly hoarse even if you're not sick

Hard lumps in and around your mouth

Lump on the side of your neck

Persistent numbness in your mouth or lips

Chronic coughing, even if you aren't sick

Ear pain on one side of your head
Sometimes, these signs could indicate other issues like a respiratory illness. If you recognize one of these signs — and especially if you're experiencing multiple signs at once — it's wise to set up a visit with your dentist right away. Your dentist can do an oral cancer screening to determine what you're dealing with and can refer you to a physician if the problem appears to be something else.
Artistic Touch Dentistry is a Melbourne, Florida dentist practice that offers a wide range of dental care for the whole family. In addition to regular exams, general dental care, cosmetic dentistry, and restorative dentistry, Dr. Maryam Brazdo is happy to perform oral cancer screenings. Contact us for an appointment today!