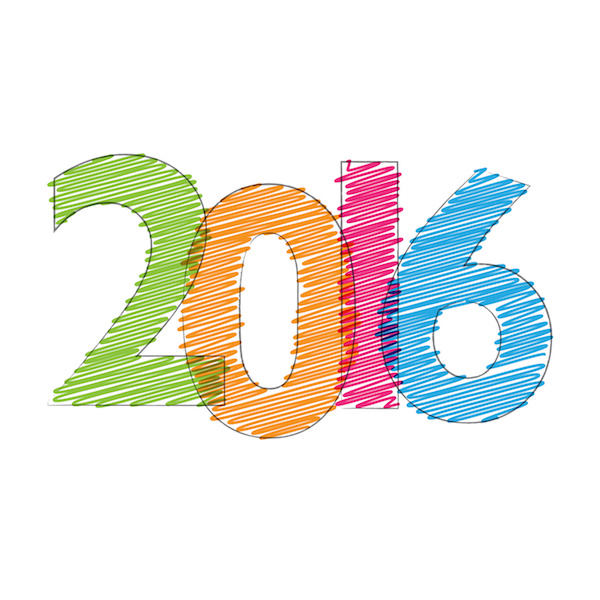 Want to take better care of your smile in 2016? Follow these steps!
If your New Year's Resolutions involve giving yourself more reason to smile, don't forget to take care of your smile itself! It's easy to focus on fitness, finances, and career goals that we think will make us happier. But it's a little tougher to remain focused on the smile itself as having room for improvement. This year, resolve to focus not only on the reasons you smile, but on having a better smile altogether!
While many of us envision a 2016 that's happier and healthier than the year before, we often forget there are significant steps we can take each moment to make a healthier year our reality. If you're looking to smile more and to improve your smile in 2016, start with these steps:
Schedule your cleanings! You need prophylaxis (professional dental cleaning) once every 6 months. Make sure you're scheduling ahead so you don't fall behind. If you have any signs of gingivitis or you've had a history of recurrent oral infections, you may need more frequent cleanings. Follow Dr. Brazdo's instruction for the frequency of your visits and be sure to avoid falling behind. Your smile deserves a little time on your calendar!
Brush twice daily and floss each and every day. Just like mama always told you. Flossing can be a hard habit to get into if it's new for you. But flossing can make a world of difference in your smile. If you don't have floss sitting out on the counter by your toothbrush, try that. Keep it in plain sight. If you never learned to floss as a child, take time to teach your kids. We learn by teaching others! Make a family game of it and see who can floss most regularly without fail. Get the whole family involved!
Brighten your smile. A smile only looks better in white! We offer professional, proven, safe methods for effective whitening. Don't risk sensitivity on over the counter whitening products. Instead, ask us at your next appointment and we'll get you set with professional products that won't waste your time or your money. And you'll notice a more beautiful smile almost immediately!
Orthodontics: If you really want to see a difference in your smile, consider orthodontic treatment. From regular metal to clear braces, you'll notice that your teeth are easier to clean and floss once you've got them straightened out. And straight teeth after orthodontic care is so common these days that it's more noticeable not to have straight teeth. Orthodontic care can make a big difference in your ability to care for your teeth!
Upgrade your tools: If you've been using a standard toothbrush and you're risking overbrushing and gum recession, perhaps it's time to invest in a professional electronic toothbrush. With pressure gauges to be sure you don't brush too hard, timers, and bluetooth technology that syncs to your mobile devices, toothbrushes today are nothing like those of the past. You may also benefit from a water pic to assist in your flossing (especially if you invested in braces!)
Consider aesthetic restorations. If your teeth are broken, chipped, cracked, or misaligned, the options above can restore only the surface appearance of the tooth. Cosmetic procedures allow for a corrected smile that looks and feels like a million bucks! Veneers, onlays, overlays, and other simple procedures can mean your teeth are looking their best and restored to their original lustre. Whether it's age, mistreatment, injury, or some other cause, cosmetic issues can be easily corrected through restoration procedures.
This year, there's no reason to hide behind a smile you're not proud of. Take the steps listed here and you'll be well on your way to holiday photos and New Year's pics you'll be proud of as you ring in 2017!