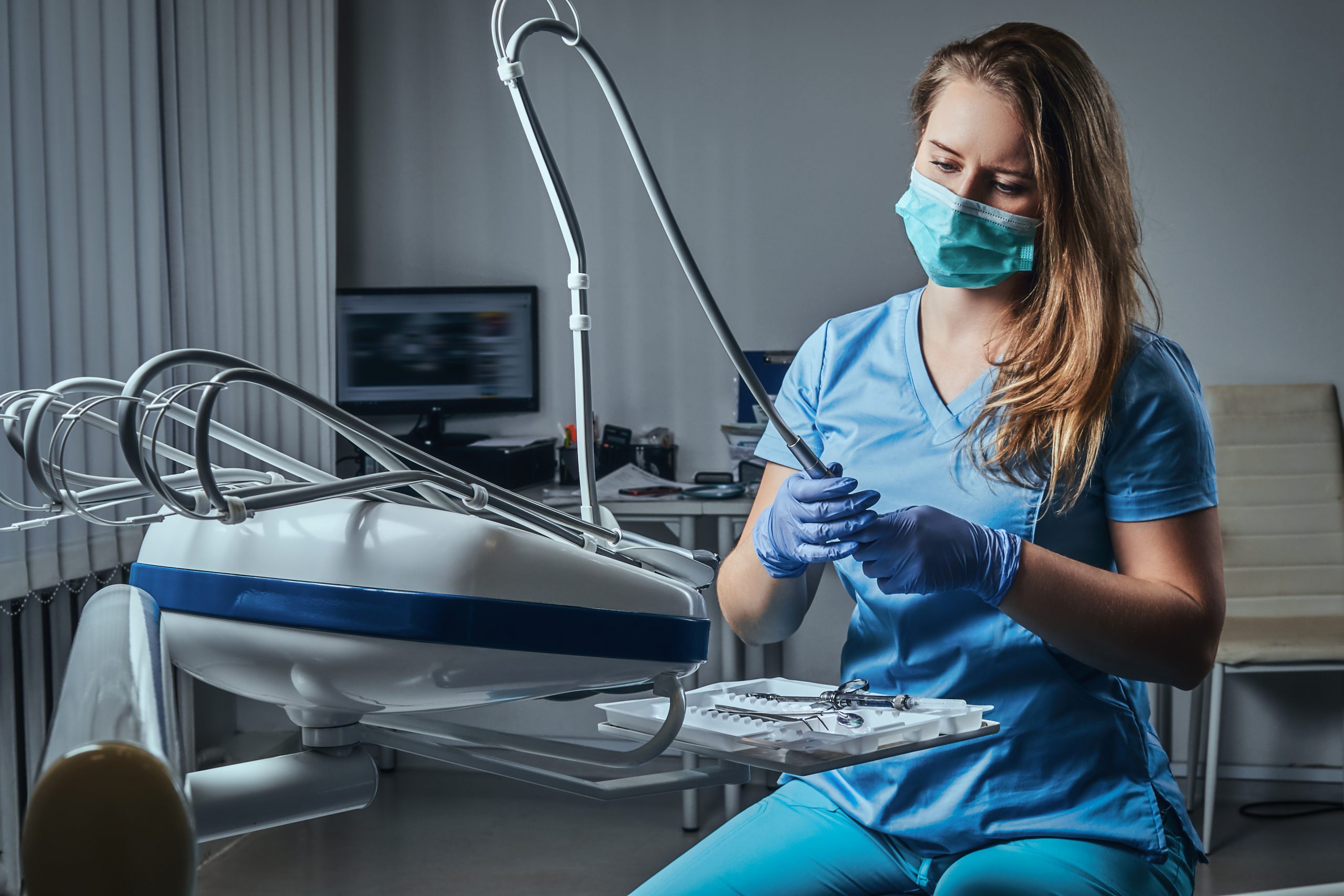 What it Takes to Become a Dental Assistant
A dentist's office would not be able to properly function without the help and assistance of dental assistants. These members of the staff help with everything from educating patients on proper oral care to cleaning teeth and taking x-rays. Even though dental assistants play an important role in your dental care, you probably have never thought about what these people had to do in order to become a dental assistant.
We will take a look at what people needed to do in order to become a dental assistant in the state of Florida.
Florida State has Two Different Levels for Dental Assistants
Every state is different in what they allow dental assistants to do. Some states, for example, allow all dental assistants to perform the same tasks such as administering nitrous oxide and taking x-rays, while other states limit what a dental assistant can do unless they have had formal training and education. Florida is a state that limits what a dental assistant can do based on their classification level.
Florida has two different classification levels for dental assistants: lower level dental assistant and expanded functions dental assistant (EFDA). A lower level dental assistant in Florida is only allowed to perform very basic dental services such as check-ins, preparation for appointments, and other preventative or general dental services.
A dental assistant that is able to perform expanded functions can perform other tasks. These tasks include administering nitrous oxide to patients, taking x-rays, and extensive and comprehensive dental cleanings.
How Does Someone Become a Lower Level Dental Assistant?
There are two ways someone can become a lower level dental assistant in Florida. The first way is by attending a dental assistant program at a local community or vocational college. These programs must be accredited by the Commission on Dental Accreditation or recognized by the Florida Board.
Another way to become a lower level dental assistant is by gaining hands-on experience. A person can become a lower level dental assistant by taking part in on-the-job training for at least three months. The on-the-job training needs to be overseen by a licensed dentist.
What Needs to Be Done to Become an Expanded Functions Dental Assistant?
Unlike a lower level dental hygienist where you can gain experience on the job and not have to attend a formal program at a local college, an expanded functions dental assistant must have formal education. Classes and courses that provide the knowledge and experience a person needs to become an expanded functions dental assistant are offered at state colleges, community colleges, vocational colleges, and even online colleges.
Some of the things the classes and courses will teach include:
Infection control – how to properly sanitize dental equipment, how to not cross-contaminate equipment, and how to prevent the spread of infections and diseases

Chairside assisting – learning how to assist a dentist as they perform a variety of dental services

Dental sciences – information learned will help dental assistants provide valuable information to patients so they can improve their oral health

Additional training in other optional services – such as how to administer nitrous oxide or take x-rays
When attending a class or course to become an expanded functions dental assistant, a person will need to take part in both lectures and in-class seminars as well as take part in an externship. The lectures and seminars provide the knowledge needed to succeed as a dental assistant while the externship gives people the hands-on training needed to become a successful dental assistant. It takes approximately a year to complete all the in-class lectures and courses. For the externship, an individual will need to have at least 300 hours of on-the-job hands-on experience working with a dentist.
Curious about what it takes to become a dental assistant? Feel free to ask any of our dental assistants at Artistic Touch Dentistry in Melbourne, Florida what they needed to do when visiting us for a routine examination and professional cleaning. Our dental assistants will gladly answer any questions you have about becoming a dental assistant or anything else related to the job. Call our office today to schedule an appointment for a routine examination or professional cleaning.