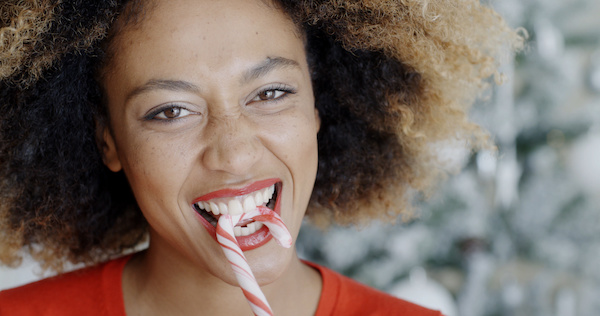 Why Teeth Break More During the Holidays
Although the teeth are the hardest part of your body, that doesn't mean they're unbreakable. Teeth can break, and it can be a painful experience. Unfortunately, it often seems that teeth break more during the holiday season, which is the most inconvenient time to have a dental emergency. Here's a closer look at why teeth break and tend to break more during the 'most wonderful time of the year,' a few tips to protect teeth this holiday season, and some suggestions on what you can do if you do break a tooth.
Reasons Teeth Break More During the Holidays
Why do more people have problems with a broken tooth during the holidays? Here are a few of the common causes.
Teeth are Used as a Nutcracker – You'll probably find nuts served at nearly every holiday event and family gathering you attend. Nuts are a great snack choice, but they become a problem if you use your teeth as a nutcracker. Make sure you use a nutcracker to crack those nuts. Too many people try using their teeth and end up with a chipped or broken tooth.

Candy Canes and Other Hard Candies – Candy canes are so tasty, and they're a holiday standard. However, biting into candy canes and other types of hard candy can crack your teeth. All you have to do is bite them just wrong.

Stress is Making Your Grinding and Clenching Worse – If you have a habit of grinding or clenching your teeth, whether it's during your sleep or when you're stressed, you have a greater chance of breaking a tooth. Stress can make grinding and clenching worse, and if you're more stressed out during the holidays, this could lead to a broken or cracked tooth.

More Sugar, More Snacking, and Less Brushing – During the holidays it's common to snack throughout the day, and many people consume a lot more sugar as they celebrate the season. Eating more sugar and snacking off and on throughout the day when combined with less brushing can result in decay, making teeth weaker and more susceptible to breaks. Traveling and getting out your normal routine can make it easy to forget to brush and floss, which only increases your risk for dental problems.
Tips for Protecting Teeth During the Holidays
Although all the festivities can be rough on your dental health and even increase your risk of breaking a tooth, there are a few things you can do to protect your teeth.
Tip #1 – Drink Lots of Water – Particularly if you're eating off and on throughout the day, your saliva doesn't have a chance to build up and help clean teeth. Make sure you're drinking a lot of water so those foods don't stick to teeth for too long.

Tip #2 – Choose Healthier Foods – It's easy to indulge in too many seasonal treats. While it's fine to enjoy a few sweets, try choosing healthier foods. Dark chocolate is a winner, and gingerbread cookies have less sugar than many other types of baked goods. Other healthy food choices you'll find on holiday tables include cheese, turkey, squash, pomegranates, pumpkin, carrots, and cranberries.

Tip #3 – Skip Sticky and Hard Candies – Candy canes, sour candies, hard candies, caramels, and any other types of chewy, sticky sweets should be avoided and can be another reason why teeth break. They're also terrible for your teeth. 

Tip #4 – Try to Cut Down on Snacking – Instead of snacking, try to save indulging in holiday foods until mealtimes.

Tip #5 – Ask Your Dentist About a Mouthguard – If you grind or clench your teeth, talk to your dentist about a mouthguard, especially if you deal with more stress during the holidays.
What to Do if You Do Break a Tooth
Even if you take all the precautions you can, sometimes an accident can occur, and you end up with a broken tooth. First, make sure you're prepared for minor dental issues when you're traveling for the holiday. Have your dental insurance policy number with you and come armed with over-the-counter pain relievers. Find out if your dental clinic offers emergency dental treatment during the holidays. If so, try to get emergency treatment. Remember, delaying treatment for a broken tooth can make the problem even worse, so try to get emergency care for a broken tooth as quickly as possible. If you're in Florida for the Holidays and need a Melbourne, Florida dentist, we're here to serve you.