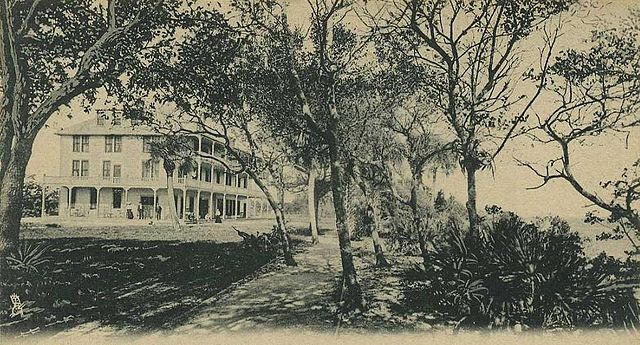 Let's dive into some history of Melbourne, FL. Melbourne city is in east-central Florida's Brevard county and it lies along the Indian River's Intracoastal Waterway (which is basically a lagoon that is separated from the Atlantic Ocean thanks to barrier islands). It lies approximately 95 kilometers southeast of Orlando.
Originally known as Crane Creek, this area was inhabited in 1878, and shortly afterward the community got renamed to Melbourne. It was home to Cornthwaite John Hector, the community's first-ever postmaster.
There was a passenger steamer service that had been in existence, serving the locals well until 1893, when the Florida East Coast Railway arrived in Melbourne. In addition to cattle raising and citrus growing, tourism, specifically sport fishing and, was also a major contributor to the city's economy.
Melbourne continued to thrive economically and the early 1950s saw the city get to even newer heights. A space complex was constructed to the north at Cape Canaveral and subsequently, there was an influx of other aerospace industries.
The city's economy changed into one that was based on high tech companies, military services, health care services. Melbourne's year-round good climate, amazing beaches, pleasant vibes from the locals, and beautiful ambiance continues to lure visitors to the area, which clearly indicates that tourism still contributes to the economy of this place.
The Florida Institute of Technology was constructed in Melbourne in 1958. In 1959, the city consolidated with Eau Gallie (an independent city in Brevard county until 1969 when it became a part of Melbourne city) to the north. The Patrick Air Force base is just close by.
Melbourne is home to the Brevard zoo and the Brevard Museum of Art and Science. The Cape Canaveral hosts the John F. Kennedy Space Center and the visitor complex displays quite some educational and fascinating exhibits regarding space exploration.
This city has a deep connection with history despite its modern lifestyle. It is home to the Melbourne bone bed which is a series of deposits that lie along the east coast. These deposits contain some important Pleistocene fossil remains that belonged to some rare and extinct animal species.
Melbourne has a population of more than 80,000 residents and it is the second-largest city in the county by both population and size. When it comes to governance, Melbourne uses a Council-Manager kind of government, where the mayor is the leader, working together with six district council members. It is quite a pleasant place to stay with minimal crime and unemployment rates.
Well there you have it… that was some insight into the history of Melbourne, FL. And if you are ever in need of the best dentist in Melbourne Florida. Come visit Dr. Maryam Brazdo at Artistic Touch Dentistry.