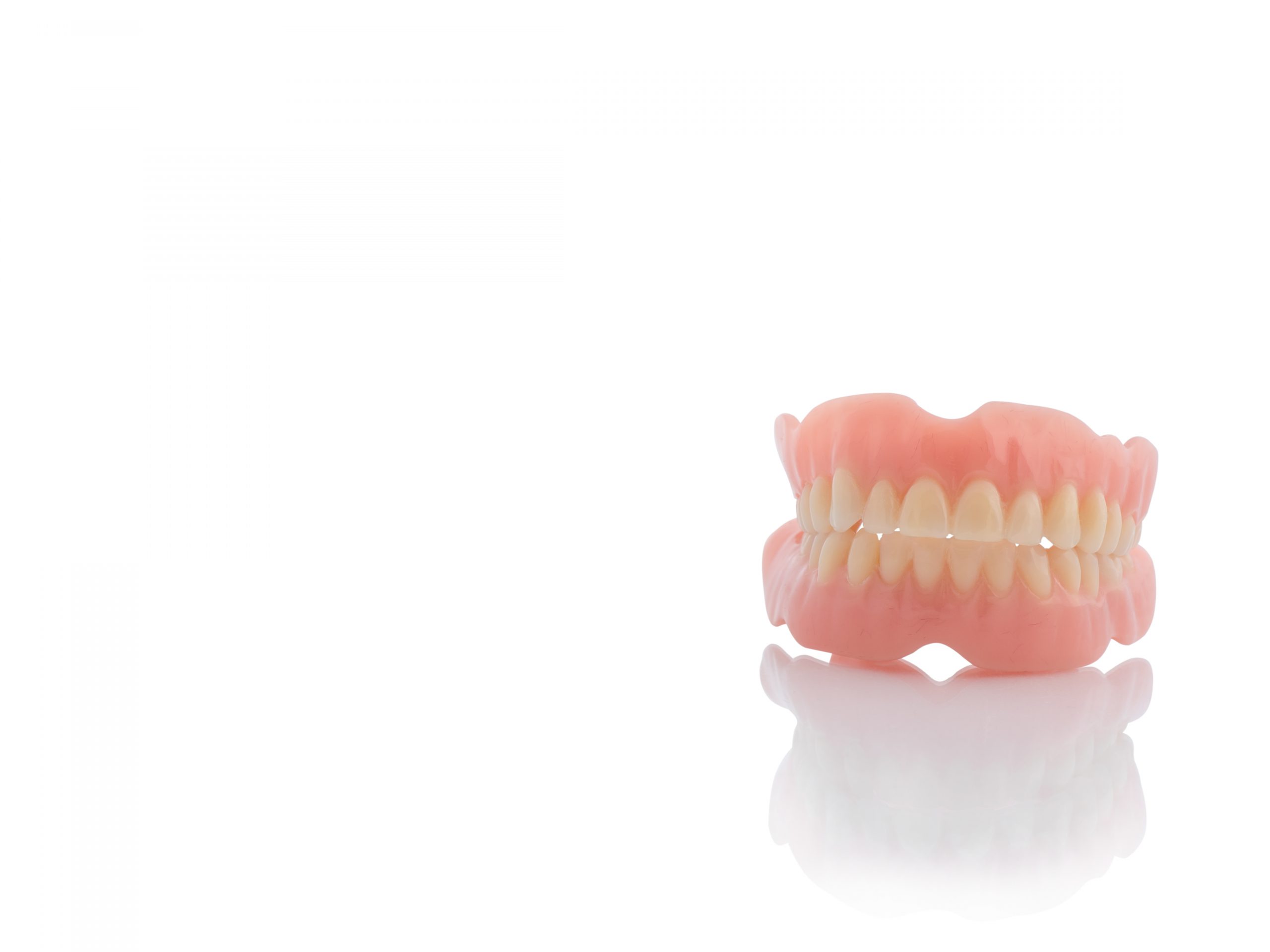 Pros and Cons of Dentures
A number of problems ranging from difficulty talking or eating to shifting teeth and changes in your facial structure can occur if you are missing one or more of your natural teeth. In an effort to prevent these problems from happening if you have lost one or more teeth as a result of injury, untreated tooth decay, or illness your dentist may recommend dentures.
Dentures are a great tooth replacement option, but they may not be right for your individual situation. Before agreeing to get dentures it is important to consider the pros and cons of this dental procedure. Exploring the pros and cons of dentures can help you determine if it is the tooth replacement option that is right for you.
Pro: Less Time Involved in the Treatment Process
Many tooth replacement options, such as implants, require you to make a huge time commitment. From start to finish, these treatment options can take over six months and involve half a dozen trips to the dentist. People who are unable to commit to such a lengthy process or those who don't want to go without teeth for several months may want to consider dentures.
A complete set of dentures can be completed in approximately two to six weeks. Some dentists may even offer rush denture service which allows you to get a complete set of customized dentures in 24 to 48 hours. This faster treatment process provides people with the ability to quickly replace missing or damaged teeth.
Con: An Adjustment Period is Involved with New Dentures
Even though dentures are customized to fit your mouth, you can't just start wearing them without any problems. There is a brief adjustment period associated with dentures in which you will get used to how they feel, how to speak properly when wearing them, and how to eat while wearing them.
Pro: Dentures Look and Feel Completely Natural
After you go through the very brief adjustment period involved with dentures, no one will be able to tell you are wearing them. Dentures have such a complete natural look and feel to them that they look like natural teeth.
Con: Not a Permanent Solution
Even if you wear dentures all the time, your facial structure will start to change as a part of the aging process. These changes to your facial structure will result in the need for new dentures as your old dentures will not fit properly.
Replacing dentures, which occurs every 5 to 8 years, is a time consuming and costly process but it is still a cheaper alternative to other tooth replacement option.
Pro: Provides Additional Support to the Weakening Jaw
The muscles in your jaw and mouth will start to weaken as you age. When these muscles weaken you start to develop a very sunken appearance. Dentures provide additional support to these muscles which will give your mouth, jaw, and cheekbones a very natural and definite appearance.
Other Cons of Dentures
Other drawbacks of dentures can include:
Decreased ability to taste food

Infection may occur as a result of dentures that don't properly fit

Dentures may need to be subtly adjusted over time to keep them fitting properly
Other Pros of Dentures
Other benefits of dentures can include:
Increased self-confidence as your smile is improved

Very few restrictions involved with the treatment process makes it a great treatment option for people of all ages

No restrictions with the foods or drinks you can consume after treatment

No surgical procedures involved with the treatment process
Find Out if Dentures are Right for You by Scheduling an Appointment with Your Melbourne Dentist
Scheduling an appointment with Dr. Brazdo will give you the opportunity to explore whether or not dentures are a good tooth replacement option for you. Dr. Brazdo will help you learn more about the pros and cons of dentures and discuss the benefits and drawbacks of this procedure as it relates to your individual situation. If you are not a good candidate for dentures, Dr. Brazdo will be able to provide you with other tooth replacement options that will help you replace any missing or damaged teeth.