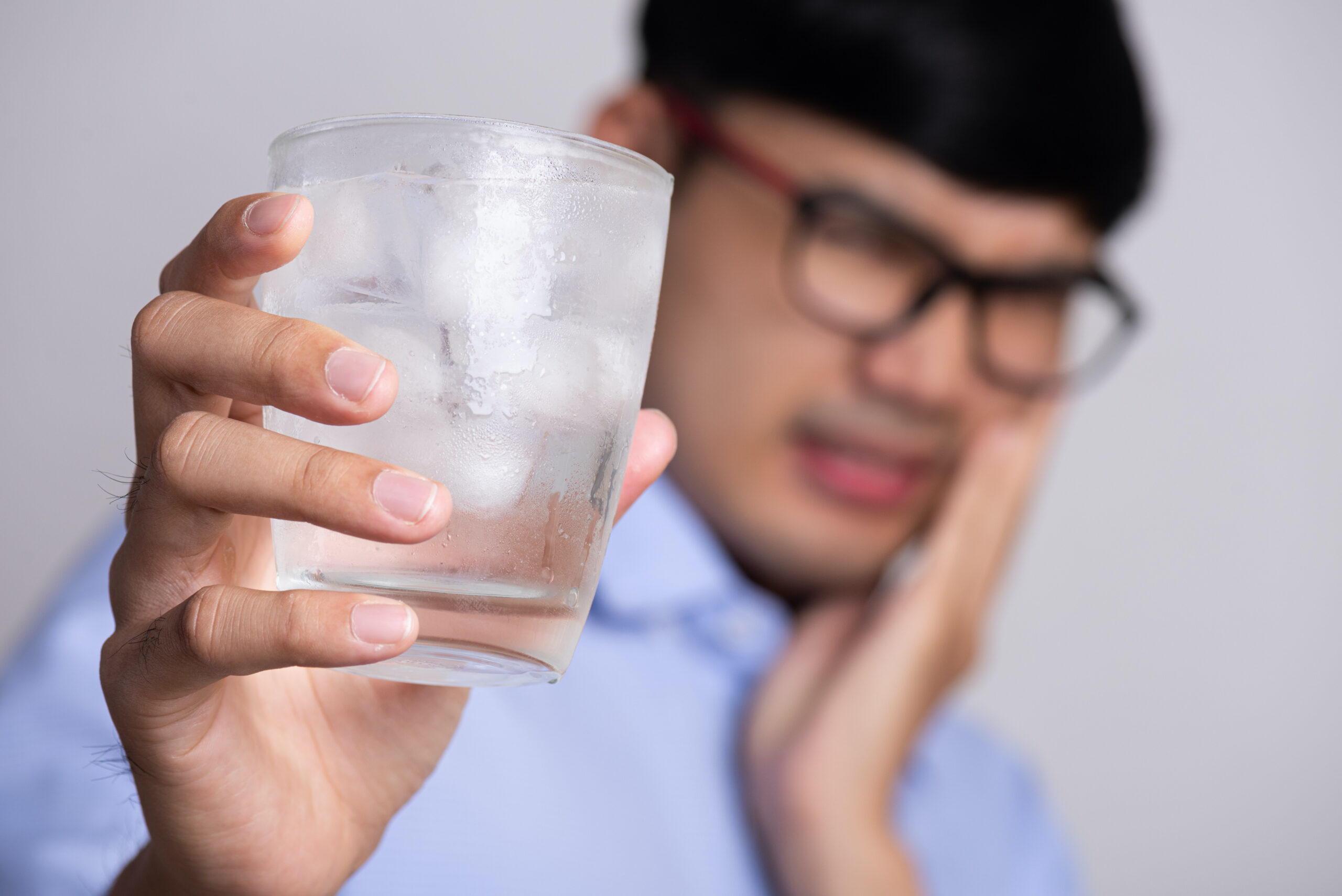 Tooth Sensitivity: Causes and Treatment
Many people have experienced dreaded tooth sensitivity. Maybe you sipped a cold beverage and felt an instant zap that stopped you in your tracks. Or perhaps you went outside and had a cool breeze rush across your teeth, causing a sharp, sudden pain in your mouth. Approximately one in eight people suffer from sensitive teeth, according to The Journal of the American Dental Association. While tooth sensitivity can have many different causes, most can be treated with proper at-home oral health care and help from your Melbourne, FL dentist.
You're Brushing Too Hard
Some people are under the impression that the harder they brush, the cleaner their teeth will be. The problem with aggressive brushing is that it can actually wear down tooth enamel and expose the sensitive dentin layer underneath. Brushing too hard can also cause the gums to recede which exposes the root surface. The simplest solution to this problem is to switch to a soft-bristled toothbrush and to focus on being gentler while brushing.
You Grind Your Teeth at Night
You might not even know it but you could be harming your teeth as you sleep. Bruxism is a common condition in which a person grinds their teeth or clenches their jaw. This is typically done during sleep but can happen during the day as well. These activities can wear down enamel and expose dentin, causing symptoms like tooth sensitivity. If you believe you suffer from bruxism, speak with your Melbourne, Florida dentist about having a custom mouthguard made that you can wear while you sleep.
You Regularly Consume Acidic Foods
Acidic foods and beverages can wreak havoc on your smile if consumed regularly. Foods and drinks with a high acid content, such as tomatoes, tea, pickles, and citrus fruits, can contribute to enamel erosion. While it's okay to enjoy the occasional acidic fare, you'll want to avoid overconsumption. Instead, add more tooth-friendly foods to your diet. Some of the best foods for healthy teeth include cheese, milk, plain yogurt, carrots, apples, celery, leafy greens, almonds, broccoli, onions, and fish. It is also important to consume plenty of water daily as it often contains fluoride and helps to wash away food particles and neutralize acids in the mouth.
Your Tooth is Cracked or Chipped
Teeth that suffer trauma often experience some level of sensitivity. When a tooth becomes cracked, chipped, or broken, bacteria from plaque will gradually make its way into the tooth structure. If it reaches the pulp, the bacteria can cause inflammation that results in pain or discomfort. If you suspect that your tooth is cracked or chipped, schedule an appointment with your dentist to have it evaluated. Your dentist will then recommend a course of treatment based on the diagnosis, such as an extraction or cap.
You Use Tooth Whitening Products
Today, tooth whitening products are widely available. The average consumer can gain access to whitening toothpastes and rinses, whitening strips, and tray-based teeth whiteners – all over-the-counter. In addition, patients can have their teeth whitened quickly using in-office whitening treatments. While most forms of tooth whitening have been deemed safe, side effects can occur. Tooth sensitivity is a common side effect of tooth whitening products due to the presence of peroxide-based bleaching agents. If you desire whiter teeth, find products with lower peroxide levels and shorter application times. It's also a good idea to talk to your dentist about treatments for whiter teeth that won't cause sensitivity.
You Have Developed Gum Disease
Periodontitis, also known as gum disease, is an infection of the gums that causes damage to the soft tissue. Without treatment, gum disease can progress, resulting in possible tooth loss. The most common symptoms of gum disease include red, swollen, and tender gums. However, tooth sensitivity can also occur due to the loss of supporting ligaments which expose the root surface. Gum disease must be promptly addressed by a dental professional to prevent ongoing damage to your teeth and gums. Treatment typically includes the professional cleaning of the pockets around the teeth.
Speak With Artistic Touch Dentistry
You don't have to live with the pain of tooth sensitivity. Reach out to the dental professionals at Artistic Touch Dentistry today to learn more about the causes of tooth sensitivity or to see what treatments are available.