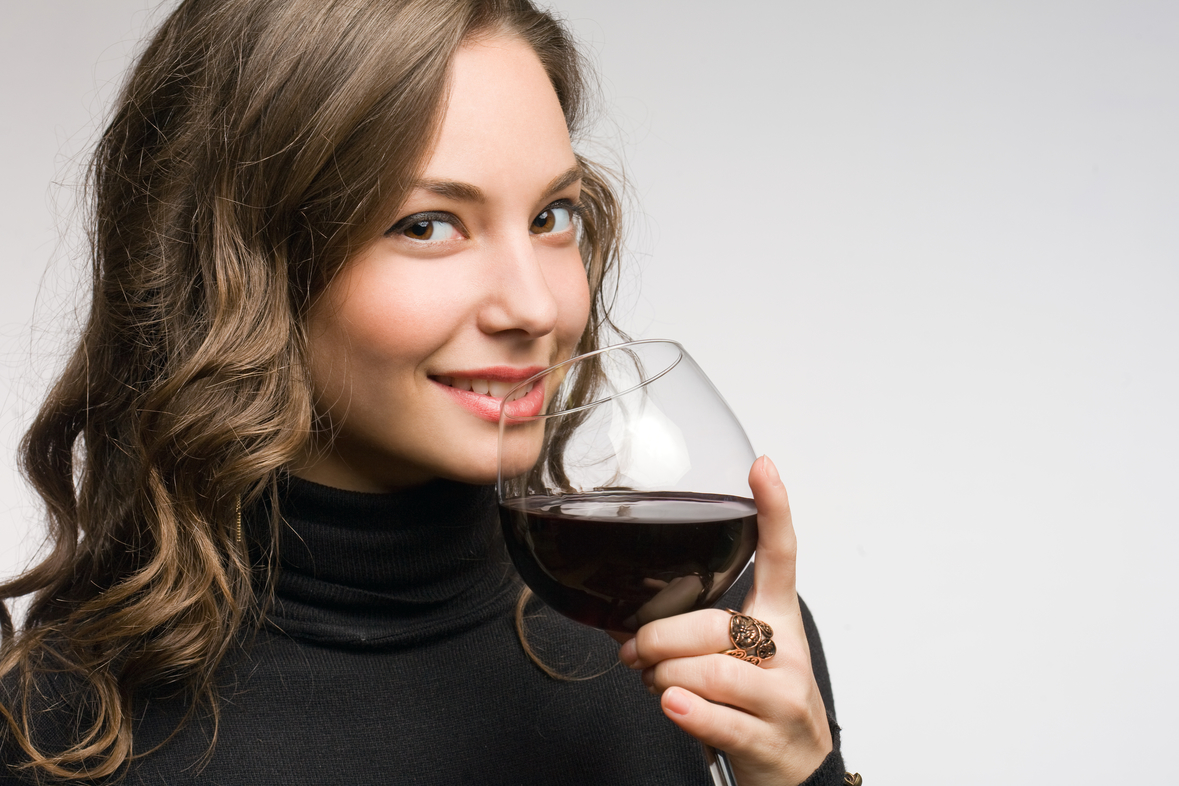 Is Wine Good for Your Teeth: Fight Oral Cavities and Gum Disease  
Is wine good for your teeth? When it comes to promoting health, you probably already know that red wine provides vital antioxidants that are good for your body. Did you also know that red wine may help fight gum disease and cavities? Our dentist in Melbourne, FL actually recommends drinking small quantities of red wine for its oral health benefits.
Oral Health Benefits of Red Wine
According to a report by Science Daily, drinking small amounts of red wine may actually improve your oral health. New research on the benefits of red wine states that the polyphenols may also protect against tooth decay and gum disease. By preventing the bacteria from sticking to the soft tissues of the gums, wine actually acts as an antioxidant.
Polyphenols in Red Wine
There are two specific polyphenols in red wine that help with gum health. These two polyphenols include caffeic and p-coumaric acids. Scientific research has deduced that caffeic and p-coumaric acids help fight tooth decay and gum disease. In laboratory tests, these two antioxidants prevented the bad bacteria in the mouth from infecting the cells of the gums.
They also discovered that when caffeic and p-coumaric acids were combined with Streptococcus dentisani (a beneficial bacterial probiotic), the oral health effects were magnified.
How Much Red Wine Should You Drink
It's important to understand that red wine is still an alcoholic beverage, and should be consumed in moderation. Try slowly sipping one glass of wine in the evening. It's also important to understand that red wine can lead to teeth staining.
Due to its acidity, drinking a lot of wine can actually damage the enamel on your teeth
In order to prevent these potentially harmful effects, our dentist recommends waiting about 30 minutes after your last sip to brush your teeth thoroughly. Teeth whitening can also help if you start to notice discoloration.
Other Foods and Drinks that Also Contain Polyphenols
If you don't wish to drink red wine, or can't drink red wine, there are other foods and drinks that contain beneficial polyphenols. Black and green tea, cider, coffee, citrus juices, like orange and lemon juice, blueberries, cherries, and beans all help your oral health. They can also help reduce your risk of gingivitis, periodontal disease, and cavities. 
Worried About Staining your Teeth?
Along with brushing and flossing your teeth on a daily basis, you'll also need to schedule dental teeth cleanings at least twice a year to prevent tooth staining. Having your teeth professionally cleaned every six months can also further reduce your chances of developing cavities, gum disease, gingivitis, and periodontal disease.
These examinations can help catch gum disease and cavities at the earliest stages. If you notice your teeth becoming duller, our dentist can recommend ADA approved products. We can also recommend tips to make your brushing, flossing, and rinsing routines more effective. Are you concerned about the appearance of your smile?
Contact Artistic Touch Dentistry To Schedule Your Next Teeth Cleaning Today!