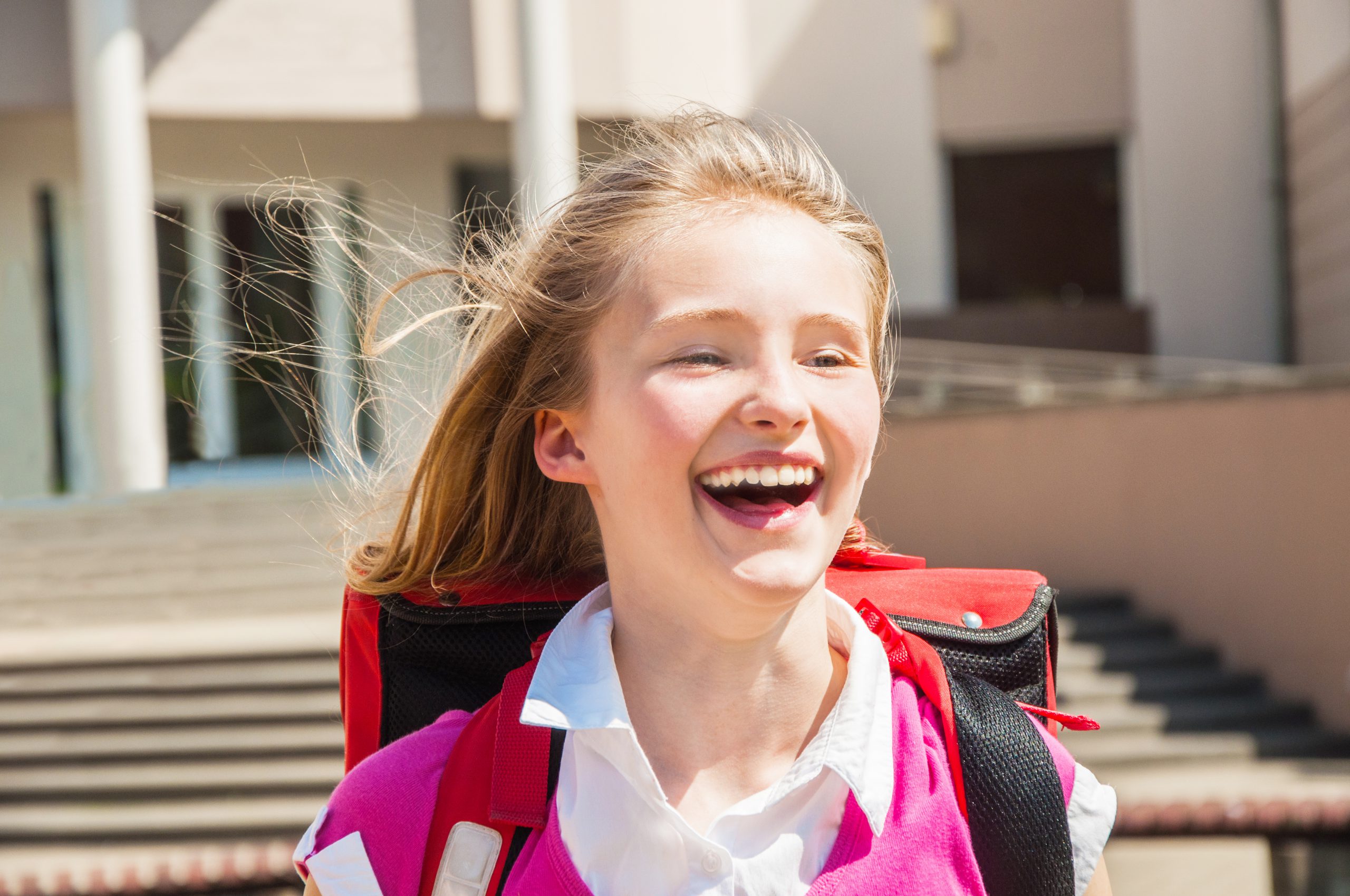 Your Kid's Back to School Teeth Cleaning
It's time to start thinking about your child's back to school teeth cleaning and checkup at Artistic Touch Dentistry in West Melbourne, Florida. Your child's teeth need regular care and cleaning in order to prevent dental decay and cavities and to ensure that your child's teeth are growing in straight and to diagnose potential problems with your child's bite, like overbites, underbites and crossbites.
Benefits of Pediatric Dental Checkups
With the school year rapidly approaching, many parents may forget about having their child's teeth cleaned and mouth examined. Unfortunately, this can lead to oral health problems, like tooth pain, decay, and cavities. Thankfully, getting checkups each year before school starts can help find these problems before they impact your child's ability to concentrate and learn.
Helps Catch Bite Problems and Crooked Teeth Early
Regular dental checkups can help catch bite problems, like overbites, crossbites, and underbites, early so that they can be corrected. This can help minimize chewing problems, like frequently biting the sides of the mouth and speech problems caused by severe misalignments of the teeth and/or jaw. If your child's adult teeth start growing in crooked or twisted, our dentist can outline a treatment plan that includes braces and other orthodontic appliances as needed.
Helps Catch Cavities and Dental Decay Early
Children often want to be more self-sufficient and responsible. They are often eager to brush their own teeth to be more like mommy and daddy. However, children, especially young children under the age of 10, have problems reaching all their teeth and brushing their teeth for the required amount of time. This can lead to dental decay and cavities.
Each time you bring your child into our dentist office in West Melbourne, our pediatric dentist will examine your child's teeth and gums for signs of dental decay. If cavities are found, they will be cleaned and filled. If you wish to further reduce your child's risk of getting cavities in their baby teeth and adult teeth as they emerge, we do offer dental sealants, which helps prevent food particles from getting stuck in the chewing surfaces of the teeth.
Helps Your Child Improve His or Her Dental Hygiene Routine
Finding the right toothbrushes, toothpaste, floss and mouthwash for your child can be a challenging task. There are many different brands, flavors, and styles, and our dentist knows that you want dental hygiene products that are easy for your child to use. Our dentist can recommend pediatric dental hygiene products, like electric toothbrushes and ADA approved toothpaste and mouthwashes, and give you and your child tips and tricks on how to brush and floss more efficiently.
Teaches Your Child Good Habits for Life
Regular dental appointments help teach good oral hygiene and health habits for life. If you schedule yearly before-school appointments, your child is more likely to grow-up and schedule his or her own dental appointments once they move out on their own. This will help your child keep their teeth and gums healthy all the way through adulthood so that they can avoid common oral health problems, like gingivitis and periodontal disease.
Your Child's Back to School Dental Appointment in West Melbourne
Our pediatric dentist offers back-to-school dental appointments for children of all ages from preschool to high school. Each dental appointment includes x-rays, an oral examination of your child's mouth, including looking for cavities and signs of dental decay and gum disease, and a thorough teeth cleaning that involves cleaning all the plaque and tartar below the gum line as well as removing any stains. After the teeth cleaning is complete, we will polish your child's teeth to help keep food particles from sticking to them, and we will answer all of your questions and concerns about your child's oral health and hygiene routines.
To schedule your child's back to school teeth cleaning in West Melbourne, call us at 321-724-1400.