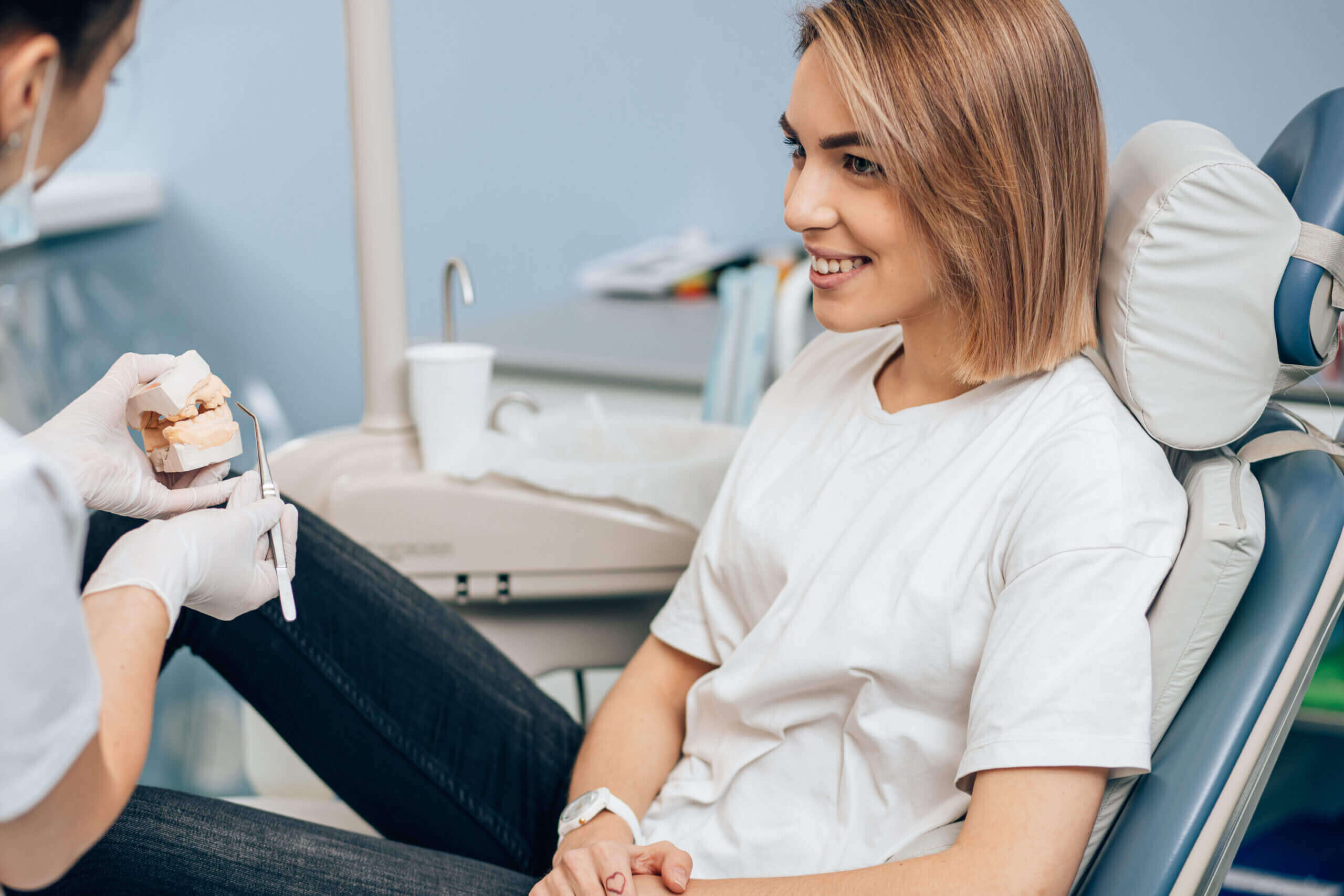 Why Early Dental Treatment Is Important in Preventive Care
It's a standard recommendation throughout the U.S. that both children and adults should visit the dentist about every six months. However, not all follow this golden rule. According to the ADA Health Policy Institute, only 52.3 percent of adults revealed that they had seen the dentist every six months in the past few years. Approximately 15.4 percent reported seeing a dentist once a year and 11 percent every two to three years. Regular visits to your Melbourne, FL dentist for dental cleanings and exams is not just important for achieving cleaner teeth, but also for catching dental issues early on.
Importance of Early Treatment
Your permanent teeth can last a lifetime with proper care. Daily brushing and flossing, in combination with regular trips to your dentist for a dental teeth cleaning, can dramatically reduce your risk of developing tooth decay, gum disease, and a myriad of other oral health conditions. Dental checkups, in particular, are essential for keeping your mouth healthy.
During a typical dental checkup, the dentist will ask questions about your general health, past dental health if you're a new patient, and any medications you are currently taking. It's important to remember that there is a wide range of medical conditions and medications that can negatively affect your oral health. By informing your dentist about these conditions or drugs, you can prevent further health problems from developing.
Regular visits and checkups are useful for checking for signs of potential dental issues
Your dentist will carefully inspect each tooth using instruments inserted into the mouth, such as a small mirror and probe. These tools can be useful when looking for problems like tooth decay and gum disease. Your dentist will also routinely inspect your soft tissues, like your tongue, gums, cheeks, and palate, as well as screen for oral cancer.
If a problem is discovered during a routine exam, the dentist may recommend X-rays to get a better look at the teeth. When problems are discovered, dentists typically recommend prompt treatment to prevent the problem from worsening. For example, if a cavity is found in a tooth, your dentist may recommend a dental filling to remove the decay and fill the tooth with a filling material, such as tooth-colored composite.
Benefits of Preventive Dentistry
Preventive dental care is critical to keeping your teeth healthy and strong. Preventive dentistry services primarily consist of regular oral exams performed every six months, teeth cleanings, and routine X-rays.
Seeing your dentist on a regular basis for a preventive dental exam can have many benefits, including the following:
Lower your risk of developing oral health conditions like gum disease, tooth decay, and more severe and costly dental problems
Promote proper oral hygiene habits, like brushing at least twice a day and flossing at least once a day
Identify dental problems early on which can help minimize the severity of treatment and its cost
Have your mouth, jaw, neck, and related areas checked for potential problems, such as early signs of oral cancer
Experience fewer dental problems related to certain chronic medical diseases, such as eating disorders, diabetes, osteoporosis, and certain cancers
Most health insurance plans cover part or all of a patient's preventive dental services, meaning there is no reason to avoid treatment. If you don't have health insurance, talk to the friendly staff about affordable options. You can also play a role in your own preventive dental care by practicing good oral health habits at home. Remember to brush your teeth at least twice a day, ideally morning and night. Floss daily to remove stuck food before it turns into plaque. Do not smoke or use tobacco products, and avoid acidic foods that could harm your tooth enamel. Additionally, when participating in sports, wear a mouthguard to protect your teeth from trauma.
Schedule Your Next Dental Exam
Preventive dental services are an excellent way to help keep your smile healthy and beautiful. To learn more about why early treatment is important or to schedule your next dental exam or cleaning, reach out to the friendly dental professionals at Artistic Touch Dentistry today.