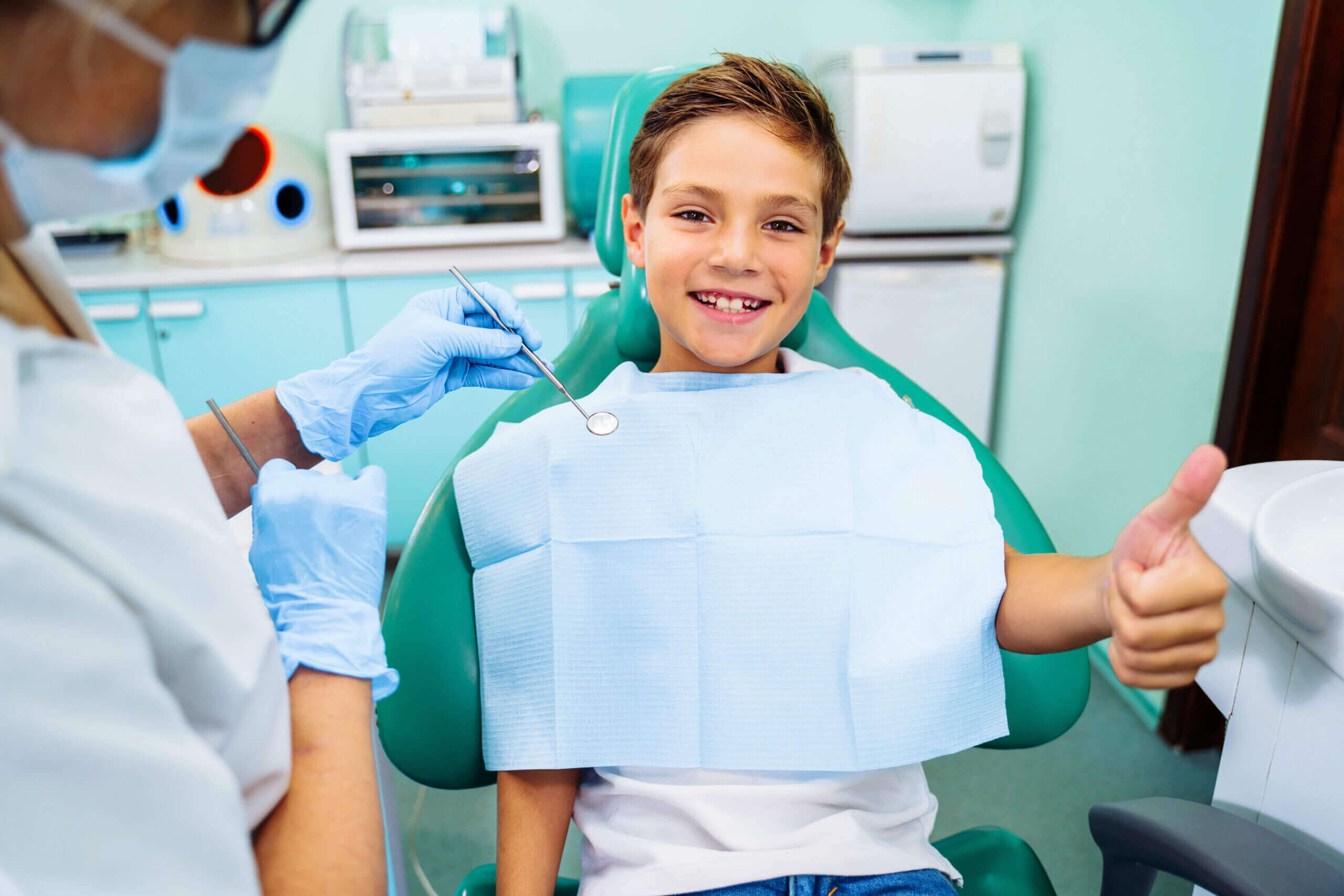 What to Expect at Your First Dental Appointment
Visiting the dentist for the first time can be an overwhelming experience, especially for young children. The unique smells, tools, and equipment can lead to apprehension and patients often don't know what to expect. Fortunately, you can prepare for your first dentist appointment by understanding what to expect before, during, and after the visit.
Before Your First Dental Appointment
Before your first appointment, you will be asked to complete an informational packet that includes details that will help your Melbourne FL dentist provide better care. These forms typically include a dental history release of information, informed consent, financial policy, patient financial agreement, and medical history. Ideally, you should arrive at your appointment at least 15 minutes early to complete essential paperwork and provide documents like identification and insurance card.
When scheduling your appointment, ask the receptionist how long you can expect the appointment to take. You don't want to feel rushed during your first appointment and you'll want to have ample time to ask questions if needed. Consider whether you're a morning person or are more relaxed in the afternoon hours. An end-of-day appointment is often preferred as patients can undergo an exam and dental teeth cleaning before going home to rest.
During Your First Visit
During your first dentist appointment, you'll be seated in a dental chair and covered with a paper or plastic cloth to protect your clothing. Near your chair, you'll find a tray of ultrasonic tools used by the hygienist to examine and clean your teeth. An oral health screening generally starts by scraping off the buildup of plaque and tartar from the teeth and gum line. Your teeth will then be polished using a tool with a spinning wheel. The cleaning will generally end with floss to remove any excess food or debris.
Your first appointment may also include a standard X-ray of your teeth. Additionally, your Melbourne Florida dentist will use the X-rays (radiographs) to evaluate your oral health. The will be used to gain a more detailed look at your teeth and gums. Dental X-rays are effective at identifying problems like tooth decay, cavities, and impacted teeth. Your dentist may use a variety of X-rays to get different views of your mouth, such as bitewing, occlusal, panoramic, and periapical. During X-rays, you'll wear a lead vest to reduce the radiation dose.
After Your First Appointment
It is normal to have some soreness after your first dentist appointment. This is especially true if you haven't had a professional cleaning in many years. Some patients may experience sensitive teeth, sore gums, swollen gums, or temporary bleeding that can occur after a deep cleaning. An over-the-counter pain reliever can help make you more comfortable. If you experience ongoing or severe pain, or if you have any other concerning symptoms, don't hesitate to call the office.
Follow-up care is of the utmost importance after your first appointment. Most dentists recommend that you have an exam and cleaning at least every six months. If any problems were discovered during the exam, such as a cavity, broken tooth, or another issue, your dentist may recommend treatment. Treatment for problems like tooth decay should be completed promptly before the decay has the chance to spread deeper into the tooth.
Contact Artistic Touch Dentistry
Whether you're visiting your dentist for the first time as a child or an adult, it's normal to have some anxious feelings. Fortunately, your dental team will be there to walk you through the entire process. They will address any questions or concerns you may have. Your first dental appointment should be a stress-free and enjoyable experience.
At Artistic Touch Dentistry, we strive to make the dental care process and treatment as smooth as possible.
Contact us today to learn more or to schedule your first appointment.