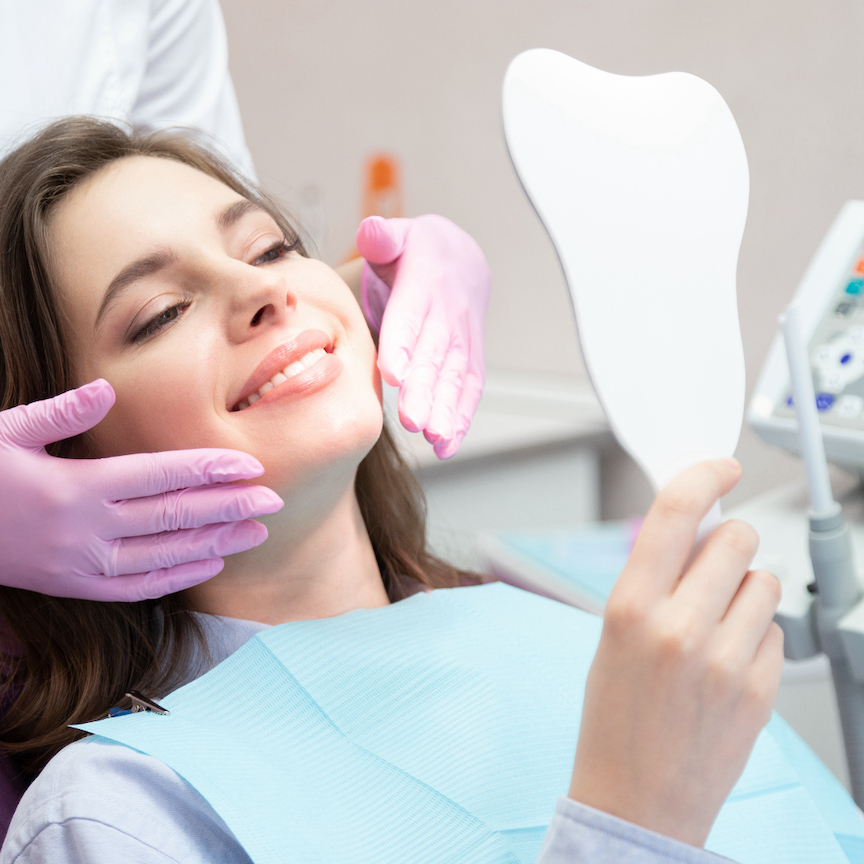 What Happens At Your First Dentist Appointment?
Visiting a new dentist for the first time can be a daunting experience. You may not know what to expect, what to bring with you, or how long the appointment will take.
It's important to remember that your Melbourne Fl dentist only wants what's best for your health and well-being. To achieve this goal, your dental team will perform a comprehensive exam and teeth cleaning, as well as ask important questions about your health and dental concerns. Learn more about what to expect at your first dental appointment and how best to prepare.
What to Expect at Your First Dental Appointment
The National Library of Medicine recommends that most children and adults receive a dental exam every six months. Routine dental visits can help patients avoid oral health problems by identifying early signs of tooth decay, gum disease, and other conditions.
Before your Appointment
Schedule your first dental appointment at a time when you won't feel rushed, such as on a day you don't have school or work. Your first dental appointment may take longer than an ordinary appointment as your dental team will want to establish a baseline of your oral health prior to your dental exam and cleaning.
Prepare for your upcoming dental appointment by completing the necessary paperwork at home. Artistic Touch Dentistry provides these documents on our website that are available to view and print. You'll also want to bring a list of any medications you are currently taking, previous x-rays you have available, and your insurance card.
During your Appointment
Once you arrive at the dental office, you'll be asked to complete paperwork. You'll also need to provide your insurance card. Your name will be called and you'll be brought into an exam room and the hygienist will cover your chest with a paper or plastic cloth. To one side of the dental chair, you'll see a tray of metal tools the hygienist will use to examine and clean your teeth and gums.
The dental hygienist will use metal and ultrasonic tools to remove the buildup of plaque and tartar from your teeth and along the gum line. Your teeth will then be polished using a device with a spinning head. This routine dental cleaning will end with floss and the use of a fluoride mouthwash. At the end of your appointment, the hygienist will bring in the dentist to perform a final check on your mouth.
During your appointment, you'll have opportunities to speak with your dentist about any questions or concerns you may have. Your dental team may also provide you with recommendations on proper brushing and flossing techniques. If treatment is needed, your dentist will recommend treatment which may require another visit in the future.
After your Dentistry Appointment
After your first appointment, you may experience some mild soreness in your mouth. This is normal and should subside within a day or two. Your dentist may recommend an over-the-counter pain reliever in the meantime. If you continue to experience pain or discomfort, contact your Melbourne Florida dentist.
It is important to continue follow-up care with your dental team. This means visiting your dentist for routine exams and cleanings approximately every six months. If your dentist says that you need treatment, such as fillings to fix cavities, you will need to schedule an additional appointment as soon as possible.
Schedule Your First Appointment with Artistic Touch Dentistry
Whether you recently moved or are going to for the first time, you'll want to know what to expect. Your initial appointment provides your dental team the opportunity to get to know you and your unique oral health needs.
Don't hesitate to ask questions during the appointment as this can provide you with peace of mind.
To learn more about what to expect during your first dental appointment or to schedule your first appointment, contact our office at 321.724.1400.