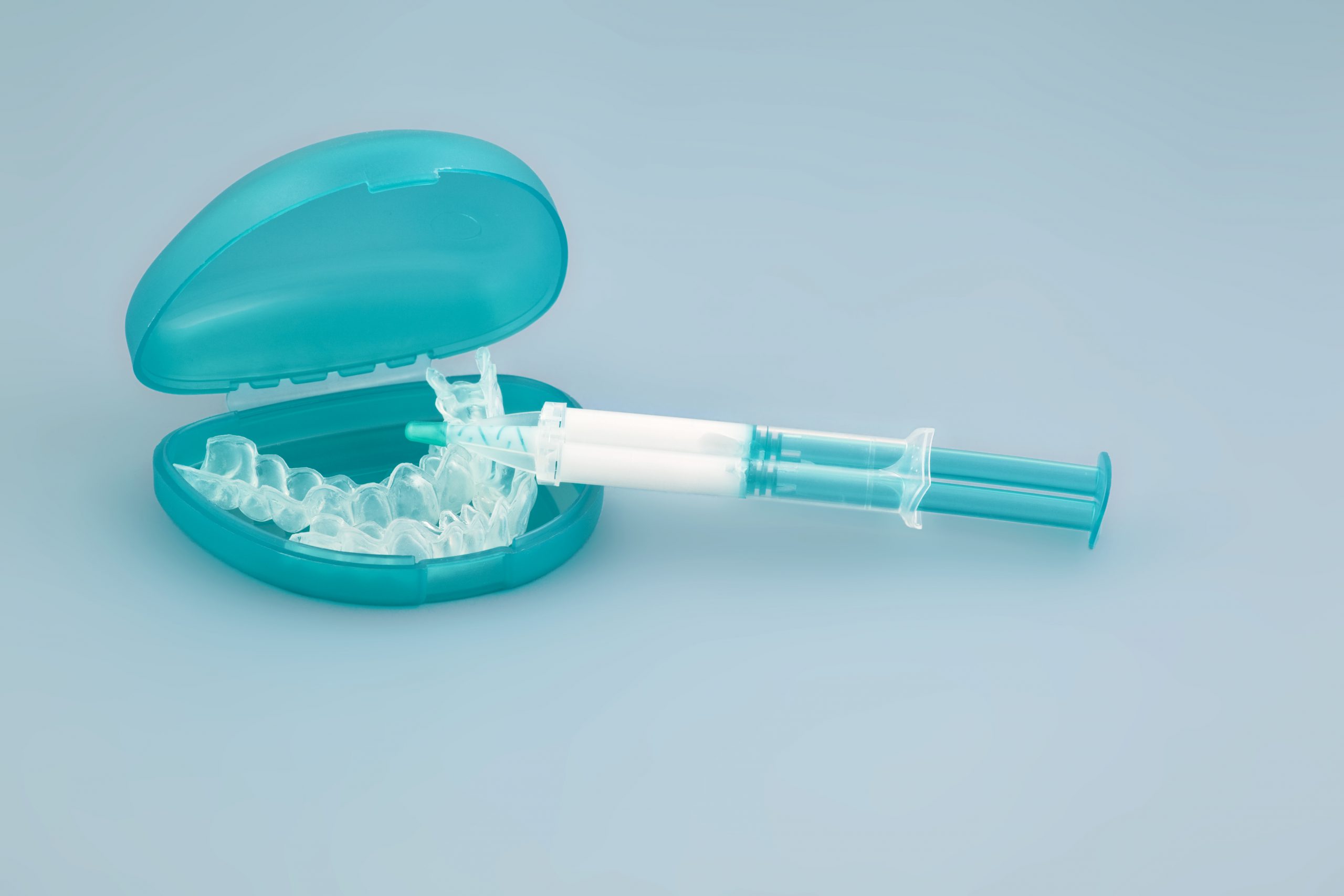 Teeth Whitening Tips For All Year Long
Teeth whitening is one of the most popular cosmetic dentistry procedures today. There are many reasons for that, with one of the biggest being that a dark or discolored smile can really destroy your self-confidence. Fortunately, you've got a safe, fast, and cost-effective way to get your teeth white at Artistic Touch Dentistry™. Once your teeth are white and bright, you can maintain great results all year long with a few simple teeth whitening tricks.
How People Whiten Their Teeth at Home
Teeth whitening at Artistic Touch Dentistry™ is customized for your needs. You can whiten your top arch, your bottom arch, or both depending on your preferences. Dr. Brazdo creates custom impressions of your teeth so that perfectly-fitted bleach splints can be made. This process takes only one to two days. When you pick the bleach splints up, you'll also get a bleaching gel.
You'll fill the splints with gel and wear them for a few hours each day. The powerful bleaching agent lifts the stains out of tooth enamel quickly, but it doesn't hurt your enamel or damage your teeth in any way. You'll wear the splints each day until you get the level of whiteness you want, and then after that, you'll only need occasional maintenance treatments to keep your excellent results.
You can also do a few other things to help keep your teeth looking great in between your teeth whitening treatments. 
Keep Your Teeth White All Year Long By Eating and Drinking Right
To keep your teeth white for the whole year, consider the foods and drinks that may have contributed to the tooth darkening or discoloration in the first place. There are many things that could contribute to the staining of your teeth enamel, with some of the most common being:
Coffee

Tea

Sodas

Red wine

Grape juice, cranberry juice, or other fruit juices

Soy sauce

Tomato sauce
While the foods and drinks above can darken your teeth, there are actually a few foods that may help you lighten them. Most fruits and veggies are good for your teeth, and strawberries and pineapple may even help keep them whiter. Keep reading for even more teeth whitening ideas.
Stop Smoking and Keep Your Teeth Whiter For Longer
Another thing that you can do to keep your teeth white all year long is to quit smoking. Nicotine is one of the most damaging substances for your teeth, which is why so many smokers end up struggling with yellowish teeth. If you give up smoking, you'll get not only whiter teeth but also fresher breath and better whole-body health, too.
Brushing and Flossing Habits: They Can Make Your Teeth Whiter
Good brushing and flossing habits don't just keep your teeth and gums healthy, but also can help keep your teeth whiter. Brush two times every day, two minutes each time, and then floss carefully. Follow your brushing routine by rinsing with an antibacterial mouthwash. This type of mouthwash helps prevent bacteria accumulation, which can in turn help prevent the discoloration that can come along with unhealthy teeth.
Teeth Cleanings to Maintain Good Health
Regular teeth cleanings at Artistic Touch Dentistry™ can remove plaque and tartar from your teeth, which can help prevent yellowing or other discoloration. Dr. Brazdo typically recommends that patients have teeth cleanings twice a year. Regular teeth cleanings also help you prevent cavities and gum disease, so they're beneficial for your oral health in general. With regular teeth cleanings, you'll end up spending less time at the dentist overall.
We hope you've enjoyed these teeth whitening tricks and that you're ready to enjoy better oral health, plus a whiter smile? Artistic Touch Dentistry™ is here to help. Dr. Maryam Brazdo and the whole dental care team will work together with you to help you get a white smile — and keep it that way all throughout the year! Everything from basic exams to fillings to cosmetic dentistry services like veneers and teeth whitening is available. Restorative dentistry, including dental crowns and dental implants, are also available.
You can use the
online contact form
to request your appointment now or call  321-724-1400 to schedule by phone today.